There are so many different types of mattresses on the UK sleep market. but latex mattress is truly among the most wanted ones. When you decide to buy a new mattress, you will probably feel lost among so many unfamiliar terms, materials and other features. We are here to help you!
If we could go back in time, for example to the 1950s and visit a mattress store, a brick and mortar one of course, we would notice that almost all mattresses are innerspring.
But since then, the sleep industry has been completely revolutionized. The bed in a box concept and online sales have taken over primacy, and customers generally need help finding their way among such a wide variety of mattresses.
Memory foam is the most important material in the global sleep industry today. You can also find different types of spring mattresses, as well as combinations called hybrid mattresses. No less popular are the combination of springs and natural materials, for example cotton and wool.
Latex is a material that has been used for thousands of years, but manufacturers have only recently mastered the art of making latex mattresses. In this guide by The Sleep Advisors you can learn everything about latex mattresses.
Add a header to begin generating the table of contents
What is a latex mattress?
As the name implies, it is a mattress made of latex. But there are different types of latex. In general, the characteristics of different types of latex are quite similar, but they certainly deserve to be mentioned. Then when you find the latex mattress you want, it will be easier for you to decide if it is really the best choice.
There is a basic division – natural and synthetic latex. Natural latex is obtained by collecting sap from the rubber tree. Then that plant sap is processed until the material we know as latex is obtained. There is also organic latex, which is natural latex that has less than 5% of other materials that are added in production.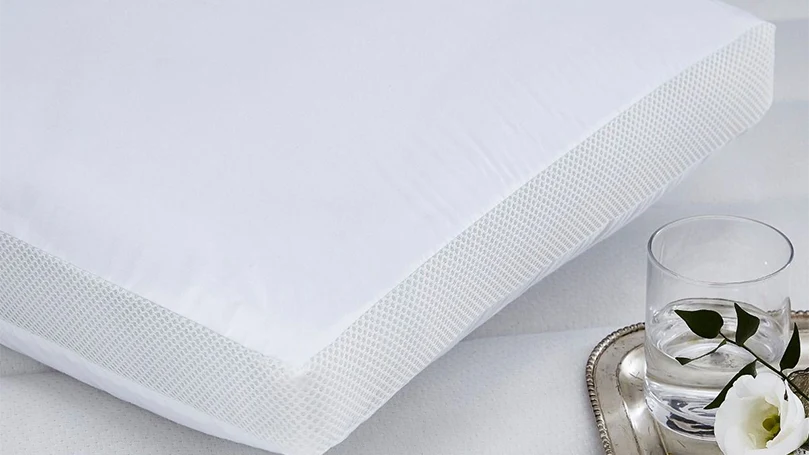 Synthetic latex is actually Styrene-Butadiene Rubber (SBR), so chemicals are used instead of sap. Synthetic latex is softer, less durable and cheaper. Although the price difference is getting smaller and smaller now that the oil price has sky rocketed.
A blend of synthetic and natural latex can be a way to get the best of both worlds, and the blend is usually made so that synthetic latex makes up more than 50 percent.
Basically, we can say that the latex mattresses are natural mattresses as well. Of course – those that are made out of natural latex.
How is a latex mattress made?
A latex mattress from natural and synthetic latex is not made in the same way. When it is made from organic or natural latex, first the sap is collected, and then chemical agents are added to it because it is not possible to make a mattress from 100% natural latex. We have already mentioned that the concentration of chemical agents must be less than 5% for the latex to be organic. After that, it is placed in a mold and baked.
The production of synthetic latex mattresses is simpler and faster, and therefore less expensive, although the oil derivative is quite expensive. Production of blended latex takes more time, but it is actually cheaper.
Until now, we have not mentioned the Dunlop and Talalay processes. These are two different processes for obtaining natural latex. We cannot say that they are two types of latex, but two processes. Neither one is inferior to the other, because both provide premium natural latex, but there is definitely a difference.
Whipped sap is placed in a mold and then baked during the Dunlop process. A mattress made of Dunlop latex is firmer and heavier, and the reason is that the heavier parts of latex sink during baking. The bounce provided by Dunlop latex is comparable. Dunlop latex is often used for hybrid mattresses that have a latex core. It is great choice for stomach sleepers who need firm support.
The Talalay process is a bit more expensive because it has several more steps. Whipped sap is not baked immediately after being placed in the mold, but first vacuum sealing and freezing are taking place before baking. Those two steps affect the characteristics. The latex becomes homogeneous and breathable, which is why Talalay latex is softer and the mattress is lighter. Pressure relief is the main feature of Talalay latex and so we recommend it to side sleepers. It has similarities with memory foam.
The pros of latex mattresses
Latex mattresses have so many advantages that it is great time to start talking about all of them. After reading this part of our guide, you will probably be surprised why latex mattresses are not even more popular.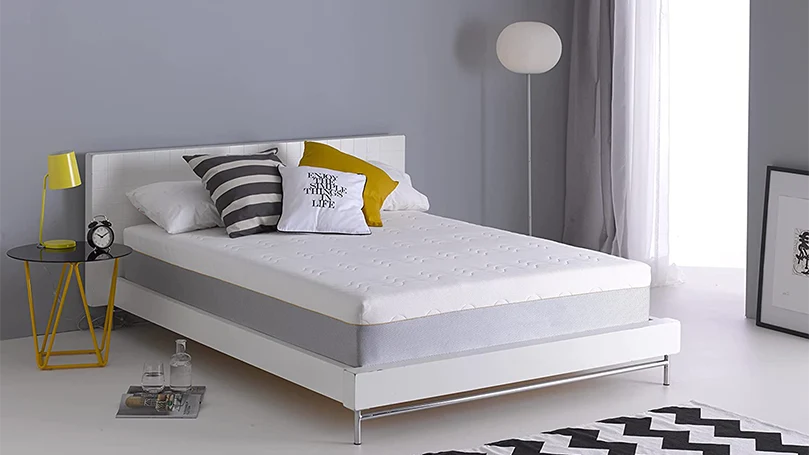 This is most important for side sleepers who often struggle with shoulder and hip pain as a result of unsuitable, usually too firm mattresses. Side sleepers are not the only ones who will benefit. People who suffer from health problems such as arthritis and fibromyalgia should also consider a latex mattress.
Of course, this only applies if you choose natural latex mattresses and not a synthetic one. The more we choose natural materials, the better it will be for both us and our environment. So whenever you can, go with natural materials and do yourself a favour. In the long run, every little action will benefit our planet.
Motion isolation is certainly among the top 3 most important features for every couple who is on the market for a new mattress. Even if you are not light sleeper, tossing and turning of your partner is very annoying. And if you are a light sleeper, then zero motion transfer is an absolute must, otherwise you will suffer from insomnia and segmented sleep.
Around 5% of the UK population has an allergy, maybe a little bit less, and that number is growing every year, so it is expected that the number of allergy sufferers will be significantly higher by the end of this decade. That is why it is especially important that you choose sleep products that are hypoallergenic and dust mites free because allergies can develop at any age. Latex is 100% hypoallergenic, both natural and synthetic one.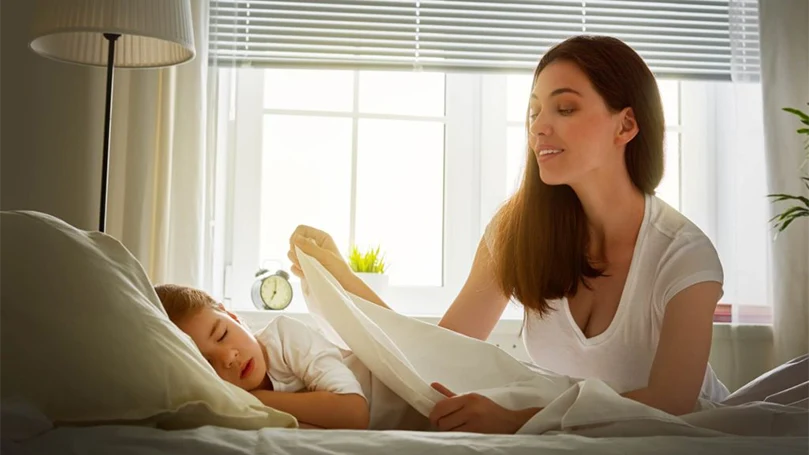 Natural latex is an eco-friendly material. But even synthetic latex is not a bad choice when we talk about eco-friendliness. Since it is obtained by processing oil residues, we can say that it is useful almost as recycling. When you are about to buy latex mattress, check every detail to avoid buying one that is potentially dangerous for you and nature. The very next time you decide to go for an eco mattress in the UK, remember of the latex ones.
Fortunately, summers in the United Kingdom are not as hot as in Southern Europe, for example. But they are also not cold, the temperature is often 30 degrees Celsius, so you will need cooling and a breathable mattress. For hot sleepers, even 25 degrees is too hot. If breathability is a crucial feature for you, then choose Talalay latex because it is highly breathable. Other types of latex do not have major problems with heat retention neither and are better than memory foam mattresses in this regard.
Latex occasionally seems indestructible. Of course, nothing can last forever, not even a latex mattress, but on average service life is very long. Most latex mattresses do not lose their characteristics even after 15 years, and many customers use them for over 20 years. Thus buying a latex mattress is a fantastic investment.
You should flip and rotate latex foam mattresses from time to time, like any other double-sided mattress, so that dents do not appear. But apart from that, you won't have a lot of obligations regarding mattress maintenance. If you notice a stain, you can spot clean it and that's it. Change the bedding regularly and wash the mattress cover if it is removable.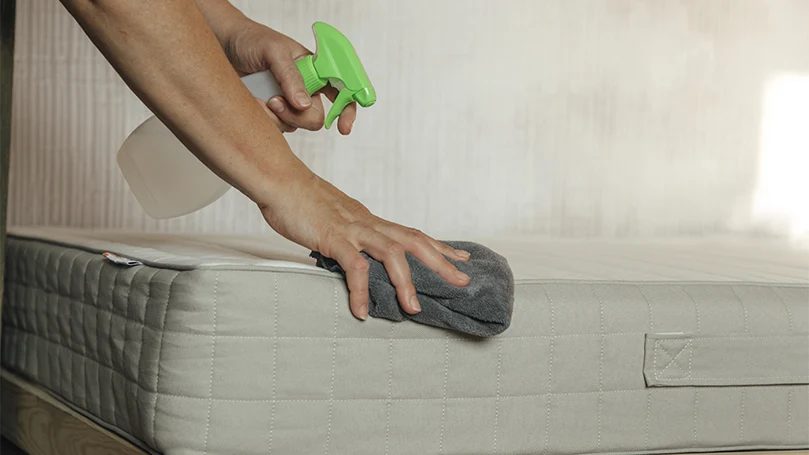 How to choose the best latex mattress?
There aren't as many latex mattresses on the UK market as there are memory foam ones for example. Still, you will find dozens, maybe even hundreds of models available and you will have to start somewhere. Following things you should consider before buying.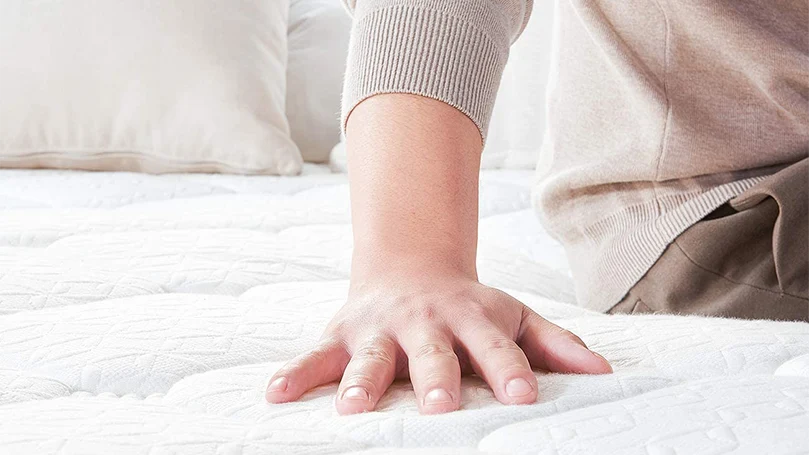 You will probably immediately notice that most latex mattresses are full of pinholes. Other types of mattresses practically do not have any pinholes, so why do latex mattresses have them? There are two reasons. The first reason is breathability and hygiene. We don't need to explain in more detail, everything is very logical. The second reason is firmness. The number of pinholes affects the firmness level and comfort. 
That is why you will notice that some latex mattresses do not have an equal number of pinholes on the entire surface, and this is because the manufacturer tried to achieve different firmness levels in different parts. There will be fewer pinholes on the part of the mattress where the parts of the body that need more support will be located.
Global Organic Latex Standard certificate
The Global Organic Latex Standard, often referred to as GOLS, is the most recognized global standard. Every manufacturer that uses latex and latex foam tries to obtain GOLS badges. When you see that the GOLS product is standardized, it means that organic raw materials are used, that the entire production process is eco-friendly and that the safety and welfare of all humans were taken into account.
OEK-TEX is another globally recognized standard, probably the most important in the textile industry. Similar to GOLS, it guarantees you that the product is made in accordance with all laws, regulations and rules. In order for the product to be OEKO-TEX 100 certified, everything from the raw material to the end product must be tested.
Whichever type of mattress you decide on, you must consider firmness and choose the firmness that corresponds to your sleep position. This refers to a latex mattress topper as well. Preference should be considered too, but in general it is almost impossible that a side sleeper will find an extra firm mattress comfortable. Usually stomach sleepers need firm mattresses, and side sleepers softer ones, while back sleepers can go with both. You will find many mattresses that are neither too firm nor too soft, ideal for combination sleepers.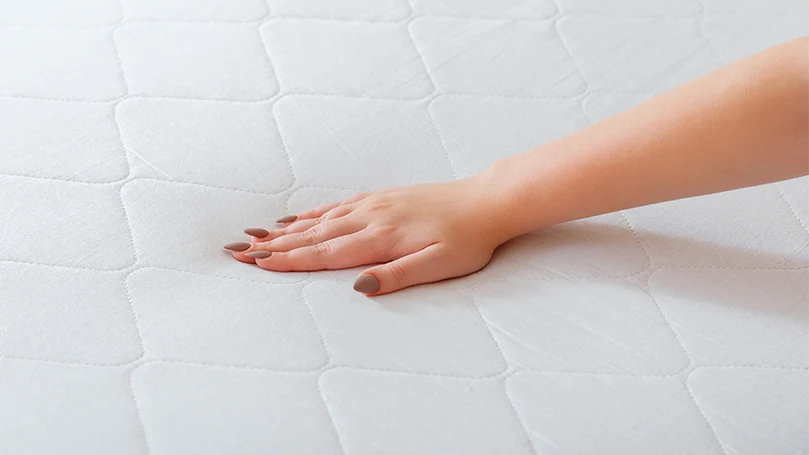 Check how long the warranty lasts and what the conditions are, because the limited warranty has significantly different terms and conditions than the full warranty. However, latex is so durable that you probably won't even need a warranty, but be diligent just in case, to protect your investment.
It is not advisable to analyze only one type of mattress, pillow or whatever else you are buying. Compare different types and models to get the whole picture. We hope that this table will make your search easier and significantly reduce the time required.
| | | | | |
| --- | --- | --- | --- | --- |
| Feature | Latex | Memory foam | Hybrid | Innerspring |
| Support (1-10) | 7 | 6 | 8 | 9 |
| Firmness (1-10) | 7 | 6 | 7 | 8 |
| Comfort (1-10) | 8 | 9 | 8 | 6 |
| Bounce back (1-10) | 10 | 8 | 8 | 9 |
| Pressure relief (1-10) | 8 | 9 | 7 | 5 |
| Motion transfer (1-10) | 10 | 10 | 9 | 5 |
| Temperature regulation (1-10) | 8 | 6 | 8 | 8 |
| Hypoallergenic | 10 | 10 | 10 | 10 |
| Eco-Friendly | 9 | 7 | 7 | 8 |
We have found top 3 latex mattress picks in the UK so take a look.
1. BEST OVERALL: Dunlopillo Royal Sovereign Mattress
Word "royal" in the name of this product is not just for marketing purposes, Dunlopillo Royal Sovereign Mattress is truly one of a kind.
This Dunlopillo latex mattress has as many as seven comfort zones for extra support. It is 21 cm thick while offering medium firmness suitable for most sleepers. Dunlopillo Royal Sovereign mattress is made in the UK so you can be sure it's eco-friendly and high quality. It passed our durability test with flying colours, so we expect it to last at least twice longer than warranty. Breathability and temperature regulation are great, hot sleepers will be very happy once they buy it. Only two downsides are the price and weight. But you won't regret buying it, it will literally transform your night's sleep.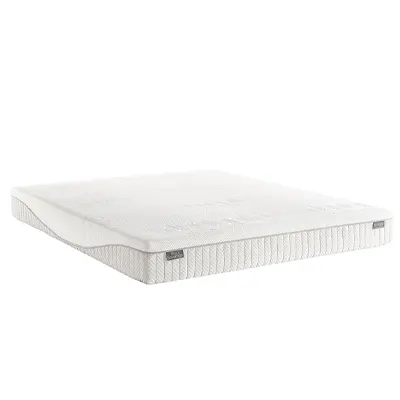 2. BEST VALUE: Inofia Latex Memory Foam Mattress
Inofia once again made a mattress that wins in the "BEST VALUE" category.
Inofia has established itself on the UK sleep market as a company that produces high quality mattresses at a fraction of the price compared to others. If you want to buy a latex mattress without breaking the bank, then go with the 27 cm deep Inofia Latex Memory Foam mattress. It is not fully latex mattress. It has two layers of latex, one layer of memory foam and coils. It is comfortable and supportive. Also Inofia Latex mattress is suitable for allergy sufferers. You have a 60 night trial at your disposal, which is more than enough for your body to get used to the new mattress.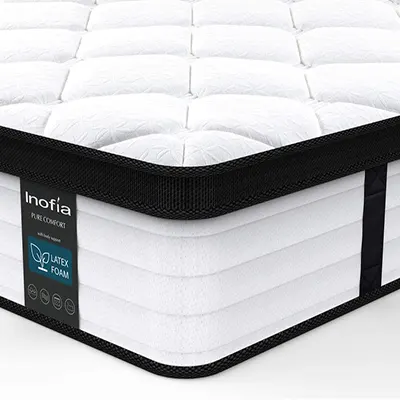 3. UPGRADE PICK: Dormeo Hybrid Latex Mattress
Dormeo decided to shift part of the focus from memory foam to latex and they succeeded.
Dormeo Hybrid Latex mattress belongs to the category of firmer latex mattresses, so it is better for front and back sleepers than side sleepers. Nevertheless, side sleepers with higher BMI may try it as well. Dormeo has done a really great job with the air meshes, which in combination with latex and individually wrapped pocket springs give a perfectly breathable mattress. Depth is 23 cm, and we consider it average. We didn't find and red flags nor even yellow flags about durability of this product. It is also a highly ranked eco friendly mattress so take that into consideration as well.