Dormeo Mattress 101 - All You Need To Know About Dormeo Mattresses
There are so many mattress-in-a-box companies on the UK market that customers often can't decide which mattress and which manufacturer they want. Dormeo is certainly one of the most famous sleep companies.
More than 15 years ago, a new way of selling mattresses began. Many new companies have appeared on the market, and many already established sleep companies have adopted a bed-in-a-box or mattress-in-a-box approach to mattress sales.
This type of sales and delivery of mattresses has become popular primarily thanks to the Internet and ever-growing e-commerce. It is much easier and more cost-effective to deliver vacuumed mattress that takes up three times less space than if it is delivered in full size.
And just a few days after the mattress is unpacked, it will regain its full size. One of the most trusted bedding brands is Dormeo. That's why we wrote this Dormeo mattress 101 guide where you can read all you need to know about these mattresses.
Add a header to begin generating the table of contents
Unlike many other UK sleep companies that do not operate in markets outside the UK, Dormeo is very popular both in the United Kingdom and throughout Europe, and even in the USA. That is why we can consider Dormeo a global mattress and bedding brand taking care of good night's sleep everywhere.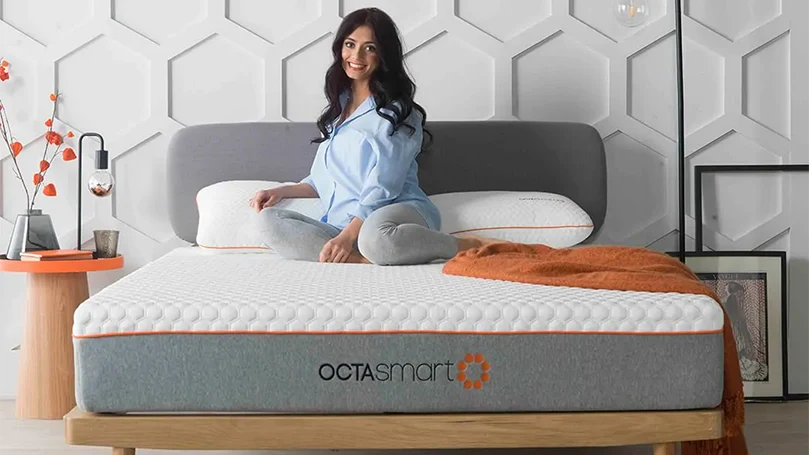 They have become famous for their high-quality memory foam mattresses, but also pillows, mattress toppers and other sleep products. The large number of products across all price ranges make their products accessible to everyone. Dormeo company has won many respectable awards for innovative technologies, quality materials and premium design inspired by Italian and European luxury. In the USA, Dormeo is known as a company that manufactures all parts of its products itself, and the same is the case in the UK and in Mainland Europe.
3 things that make Dormeo mattress stand out
High quality materials and durable products will bring success to sleep companies, but they will never be able to reach the popularity of Dormeo and similar companies that bring innovations to the market. And that's exactly what Dormeo stands out for. We have singled out the OctaSmart spring system, OctaSpring technology, hypoallergenic properties and high quality memory foam as the main reasons why people decide to buy a Dormeo mattress, topper or pillow.
OctaSmart spring system and OctaSpring technology
When you buy a Dormeo mattress, you will probably come across OctaSmart spring system and OctaSpring technology. Dormeo company believes this is the first true innovation in the foam industry in 20 years and we pretty much agree with them.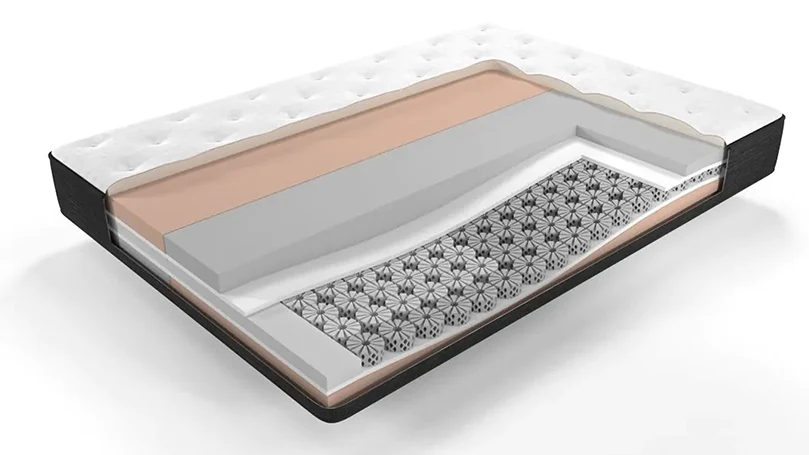 In this way, they combined the best of both worlds – memory foam and springs. We get support, bounce, pressure relief and all other characteristics of memory foam, and breathability and motion insulation as with springs. Octaspring smart zoning technology is another great technology implemented in many Dormeo mattresses. Different firm-feel zones provide unique support to each part of the body.
Hypoallergenic properties
Everywhere in the world, including the UK, there are many people who have allergies. According to latest research, every fifth person in the UK is allergic to at least one thing and so we come to a huge number of customers who are allergy sufferers.
All Dormeo products are suitable for allergy sufferers. They use materials that are hypoallergenic and also the mattresses are treated in a special way. That is why mattresses are anti-bacterial and anti-dust mite. Enhanced breathability is another reason why Dormeo products are recommended for people who have allergies.
Since memory foam began to be used in the sleep industry, we have witnessed various types of memory foam, the quality of which has varied significantly. So even today we have different types of foam on the market. For the first few months or even years, most types of memory foam provide good support and pressure relief.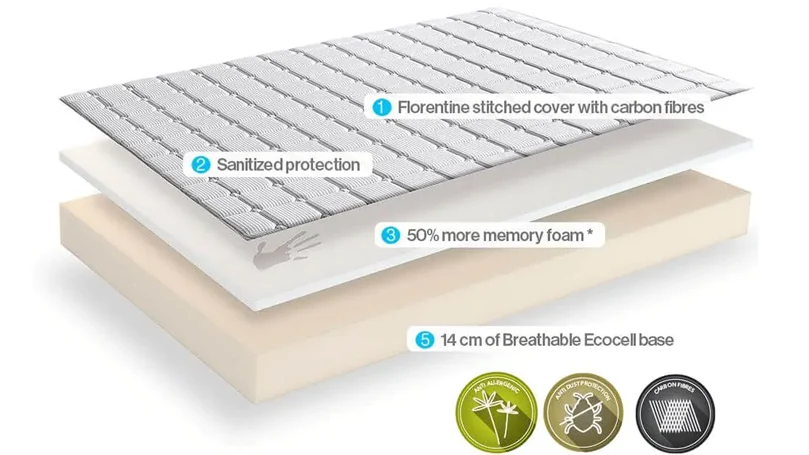 But the high quality memory foam used by Dormeo retains its characteristics even after many years of use, while the low quality memory foam loses its resilience and bounce. Memory foam implemented in Dormeo mattresses is produced in Italy, in accordance with the highest industry standards.
Our top 6 Dormeo mattresses you shouldn't miss
Dormeo offers dozens of different mattresses and it was very difficult for us to single out only 3 models, because we consider all their products worth your attention. However, the following 3 mattresses have passed all our tests with flying colours, so there are Dormeo mattresses you shouldn't miss.
High quality 100% memory foam mattress!
Everything you expect that one Dormeo mattress will give you, this mattress will give you, and it is not as expensive as some other mattresses in the Dormeo offer. 
It provides excellent support and is also very comfortable. It is right mattress for side and back sleepers. Due to motion insulation, we recommend it to couples. 
It is hypoallergenic, anti-bacterial, anti-dust mite and anti-fungal.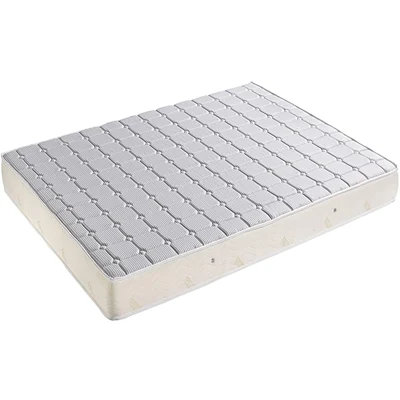 Type: Memory foam
Size: Single, Double, King, Super King
Firmness: Medium-firm
Depth: 14 cm
Warranty: 15-year.
High level of customization!
Adjustable mattresses and pillows have been gaining in popularity over the last couple of years, but the level of personalization offered by the Dormeo S Plus Evolution Memory Foam mattress is unrivaled.
 This 23 cm medium-soft mattress has 50% more memory foam compared to its predecessor, so it is a perfect choice for side sleepers.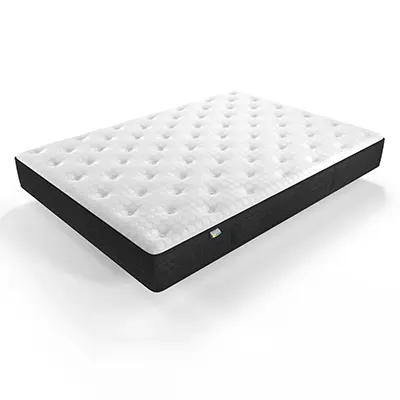 Type: Memory foam
Size: Single, Double, King, Super King
Firmness: Medium-firm
Depth: 23 cm
Warranty: 15-year.
Support
Motion isolation
Customization
Great for couples.
High-priced
Off-gassing
Not ideal for every sleep position.
This innovative hybrid mattress combines the best of both worlds.
Each layer inside the medium-firm Dormeo OctaSmart mattress has its role and all layers together give you a perfectly comfortable and supportive mattress.
Even breathable and hypoallergenic cover contributes to comfort. Below the cover is Aerocell foam, under which is located the revolutionary Octaspring aerospace technology.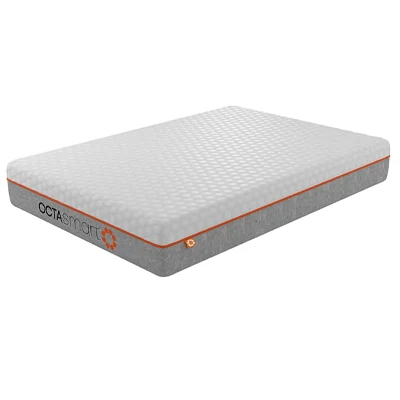 Type: Hybrid
Size: Single, Double, King, Super King
Firmness: Medium-firm
Depth: 22 cm
Warranty: 18-year.
Dormeo Memory Revitalise Mattress
Dormeo Memory Revitalize mattress is an all-foam mattress and has two layers of foam.
The thicker layer is 15 cm of traditional memory foam, and on top of it you will find a layer of 5 cm Ecocell foam. It has a 3D structure, so breathability and bounce are improved even more. 
The cover is breathable and soft, but it is not removable. The cover contains silver fibers making your sleep surface clean, almost disinfected and hypoallergenic. It is especially comfortable for side sleepers.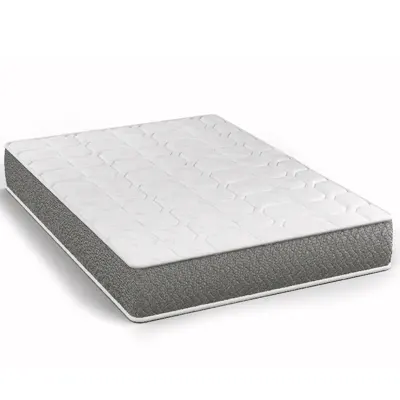 Type: Memory foam
Size: Single, Double, King, Super King
Firmness: Soft/Medium-firm
Depth: 20 cm
Warranty: 15-year.
Dormeo Wellsleep Hybrid Mattress
Dormeo Wellsleep Hybrid mattress is the best of both worlds!
This mattress is slightly thinner than the average hybrid mattresses, but it does not affect performance. Individually wrapped pocket springs adapt to everyone, and motion insulation is great. 
Below the springs is the Ecocell foam layer, and between you and the springs is another layer of foam. That is why the pressure relief is excellent, and the whole mattress is very comfortable. It is a preferred choice of back and stomach sleepers.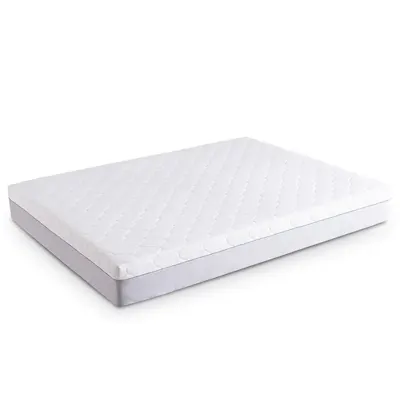 Type: Hybrid
Size: Single, Double, King, Super King
Firmness: Medium-firm
Depth: 23 cm
Warranty: 1-year.
Supportive
Breathable
Great motion isolation.
Too firm for heavy sleepers
1-year warranty
Durability concerns. 
Dormeo Memory Fresh Mattress
Dormeo Memory Fresh mattress significantly exceeded our expectations!
The support is also great, so we believe that a wide variety of customers will be able to use it, although of course due to its thickness is not for heavier people. Dormeo again opted for 2 layers of foam, one layer of traditional memory foam and one Ecocell foam layer. 
Cover with Sanitized protection and silver fibers is implemented, so all those who have allergies and asthma do not have to worry.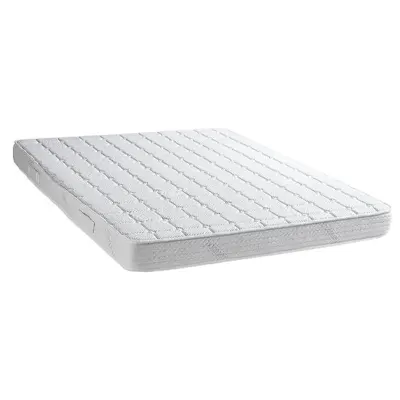 Type: Memory foam
Size: Single, Small Double, Double, King, Super King
Firmness: Medium-firm
Depth: 14 cm
Warranty: 15-year.
The advantages of owning Dormeo mattress
There are numerous advantages of owning Dormeo mattress. Some of these advantages apply generally to all premium mattresses, and some other advantages are unique to Dormeo mattress. Using a premium mattress guarantees you a great night's sleep, but also pain-free mornings. Support that leads to spinal alignment, as well as pressure relief, prevent any pain after sleeping.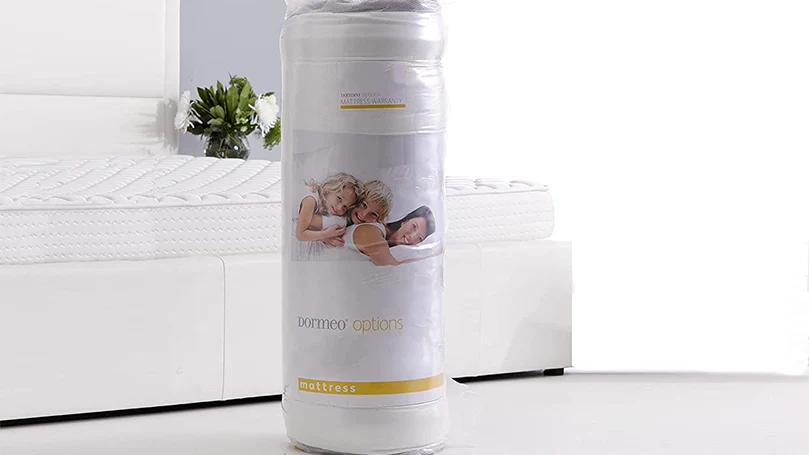 Also, breathability should be mentioned. While many memory foam mattresses are too hot for hot sleepers, Dormeo mattress is 5 to 8 times more breathable and so makes sleeping pleasant even during the summer. Long warranty, even over 15 years is another advantage, because that's how you know you've spent money on a safe investment.
Comfortable night's sleep for side, stomach and back sleepers, depending on the model you choose
Breathability is so much better compared to other all foam mattresses
Reputation of the company and long warranty are a guarantee that you have spent money wisely.
FAQs about your Dormeo mattress
The Dormeo company produces so many different products that there will always be some additional questions that customers want answered. At the end of this guide, we have singled out some of the frequently asked questions.
Where are Dormeo mattresses made?
Dormeo products are made all over Europe, and Dormeo memory foam mattresses are mostly made in Italy to conform to quality and luxury standards.
Do Dormeo mattresses come with warranty and free trial?
Yes, Dormeo mattresses come with warranty and free trial and you should check duration of warranty and free trial when buying one, since not all mattresses have same warranty and free trial period.
Can I sleep on Dormeo mattress straight away?
You should wait at least 6 hours and it is advisable to wait 24 to 48 hours before using your new mattress, to let it regain its full size.
Where is Dormeo based in?
Dormeo has factories in many places, and Dormeo UK Limited is located in High Wycombe, Buckinghamshire, England.
Do Dormeo mattresses contain any toxic chemicals?
No, although off-gassing is present, that is normal occurrence for memory foam products, but no toxic chemicals were used during the production.
Are Dormeo mattresses good for side sleepers?
Most of Dormeo mattresses are good for side sleepers, since they offer perfect balance between support and softness.
Should back and front sleepers sleep on Dormeo mattresses?
Both back and front sleepers should be able to find suitable Dormeo mattress for their needs.