Silentnight Mirapocket 2000 Mattress Review
Prominent UK sleep company, Silentnight, places dozens of different mattresses on the market. Silentnight Mirapocket 2000 mattress is one of the most expensive Silentnight mattresses, we tested it so we could tell you if it is worth buying and here is a review in which we will tell you everything in detail about this product.
Who is Silentnight Mirapocket 2000 for?
Silentnight Mirapocket 2000 is for side and back sleepers. Since its rated soft to medium, that is firmness intended for these two sleep positions.  In terms of quality, it is a true luxury, top-notch mattress from one of the most prominent UK brands.
Also, we find it good for averagely weighted people as well as lighter people. Stomach sleepers, except maybe very light stomach sleepers, as well as people with a higher BMI will find it too soft.
This mattress is for those who have allergies as well as for vegans because it is 100% free from animal by-products.
Add a header to begin generating the table of contents
What do we use this product for?
We use Silentnight Mirapocket 2000 mattress for comfort, soothing pressure relief and the superb support. When Silentnight designed this mattress, your comfort was the primary thing because it is very cozy, so it will give you a comfortable night's sleep. To avoid pressure building up pressure points, Mirapocket spring system is crafted to make you wake up free of aches and pains. Although soft, support is good on all parts of the mattress, including edge to edge support, giving you maximum sleeping space. The product is ideal for sleepers who are looking for:
The incredible support
The top-notch pressure relieving 
Hypoallergenic sleep environment 
Luxury & soft materials.
Features you should know about Silentnight Mirapocket 2000
Following are the features you should know more about. Those features include depth, spring system, foam and other most important things.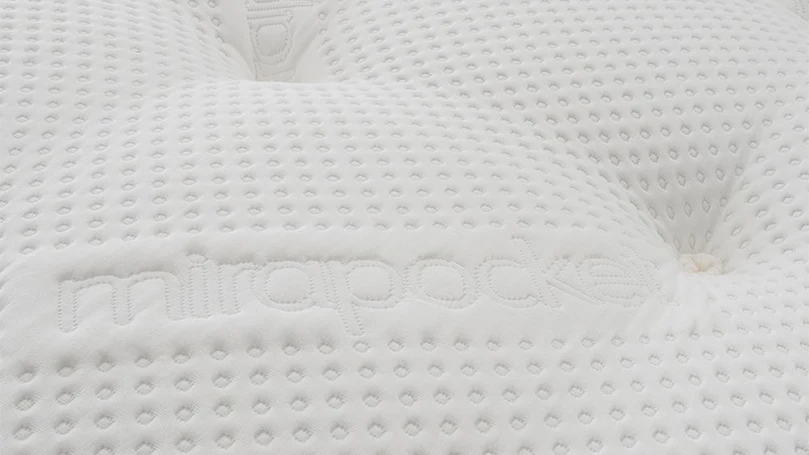 This is one of the thickest mattresses we have tested. Average mattresses are 20 to 25 cm deep. Premium mattresses are about 30 cm thick, and this one is 39 cm, which is not something you will often find on the market. In addition to being made of very comfortable materials, this thickness will further affect the pleasant feeling that this mattress will give you. People with reduced mobility should keep in mind that this may be too tall for them.
Superior zoned-spring system for the superior pressure relief
A large number of people spend the whole day sitting at the computer both at work and at home. This puts a big strain on our spine, neck and whole body, and then when our pillow and mattress are not suitable, it is certain that chronic pain will occur. 
Silentnight Mirapocket 2000 mattress will help prevent this from happening because a superior zoned-spring system for the superior pressure relief will be something that will reduce the pain you have and prevent pain form appearing in the first place. Pressure relief is certainly one of the main features of this mattress.
2000 individually nested springs
Pocket springs, especially if they are individually nested as is the case in this mattress, provide perhaps the best support. Inside this mattress you will find 2000 individually nested Mirapocket springs that each one works individually to provide you with unique support and tailored comfort. Precisely because they are individually nested in their own fabric pockets, they can act independently, so you will feel how each part of the mattress adapts to your body. This way you will be able to achieve a superior spinal alignment, and then your pelvis as well as the rest of your body will be in the correct position also.
15cm of luxury super-soft foam
Of the 38 cm of this mattress, 15 cm is a luxury super-soft foam which is actually the most important when we talk about the feeling that this mattress will give you. It is a high-quality foam that is very soft and comfy and that is why you will love sleeping on this mattress.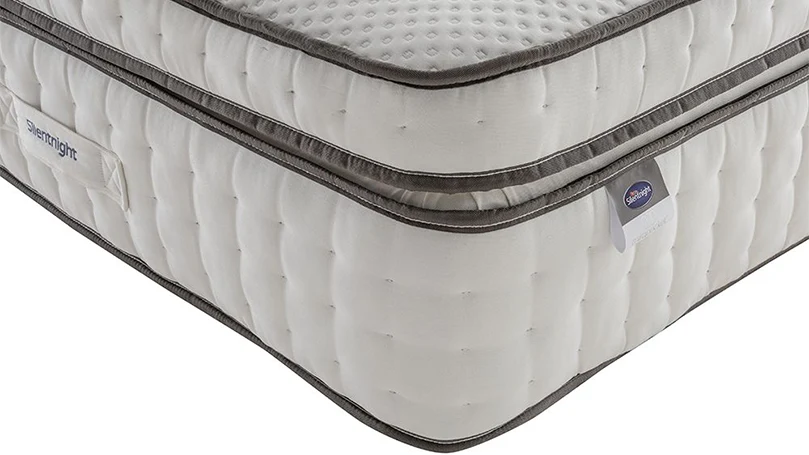 But the foam, even though it is super-soft, will not allow you to sink too much both because the foam provides support and has good bounce, and also thanks to the spring system located under the foam, so expect even better support when you buy memory foam mattress.
Hypoallergenic properties
Silentnight Mirapocket 2000 mattress is 100% hypoallergenic. All the materials it is made of are hypoallergenic, and it is also free of dust mites and other allergens that can be equally detrimental to health and those without allergies. It also doesn't contain materials like down, so it's vegan-friendly and cruelty-free.
Review of Silentnight Mirapocket 2000
Silentnight Mirapocket 2000 mattress is a 38 cm thick mattress for side and back sleepers. It has 2000 individually nested springs that contain pocket sprung support system and a 15 cm memory foam layer that is very soft. In general, this mattress is classified as a soft to medium mattress due to the ultra-soft memory foam layer, but it also provides excellent support and pressure relief. Customers are especially pleased because they no longer experience aches in pressure points.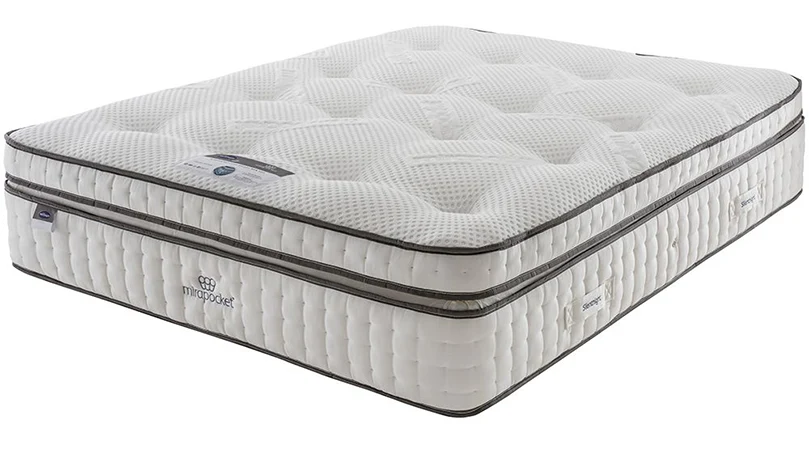 It has a durable knitted cover and this is single sided mattress. That means you don't have to flip it, you just rotate it. It is hypoallergenic and vegan-friendly. It is made in accordance with all British fire regulations.
Type: Hybrid
Firmness: 5.5/10
Thickness: 39 cm
Size: UK Single, UK Double, UK Small Double, UK King, UK Super King size + EU Single, EU Large Double, EU Queen.
Vegan-friendly
Highly supportive & comfortable
Hypoallergenic
No delivery costs
Ideal for side and back sleepers.
Slight off-gassing
Not for stomach sleepers
Sometimes too hot.
What we like about Silentnight Mirapocket 2000
The balance between softness and support is very well achieved
One of the most comfortable mattresses for side sleepers
Knitted cover is soft, breathable and pleasant to the skin.
What we didn't like about Silentnight Mirapocket 2000
Off-gassing is present for several days, which is to be expected from a mattress that contains memory foam
Too soft for stomach sleepers and heavier people
Hot sleepers will find it too warm sometimes, especially during the summer.
Check the alternatives to Silentnight Mirapocket 2000
Let's take a look at the alternatives to Silentnight Mirapocket 2000 mattress that we have selected for you.
Silentnight Eco Comfort Miracoil Luxury Mattress
If you want a cheaper or firmer mattress than our reviewee, then the Silentnight Eco Comfort Miracoil Luxury mattress is a good choice. This mattress is as much as 15 cm thinner and that is one of the reasons why it is significantly firmer and fits side and stomach sleepers, more than side sleepers. 
Miracoil zoned spring system provides great support, and in order not to be too hard, a cushion top has been added, which gives softness. It is hypoallergenic and dust mite free. Also, it can be used by vegans and all those who buy only cruelty-free products.
Check our Silentnight Eco Comfort Miracoil Luxury mattress review.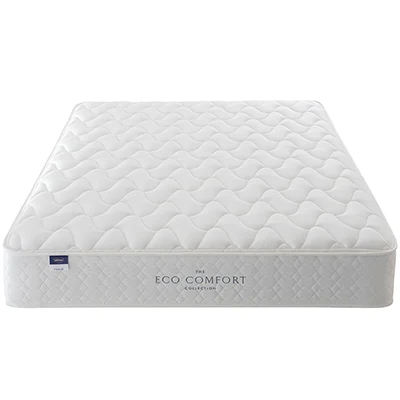 Hypoallergenic
5 sizes- Single, Small Double, Double, King and Super King 
Good support.
Potentially too firm for side sleepers
Not the best one for hot sleepers
Non-removable cover.
Simba Hybrid Pro Mattress
The Simba Hybrid Pro mattress is one of three mattresses manufactured by Simba. It is 28 cm thick and has 7 layers. These 7 layers consist of two titanium Aerocoil spring-comfort layers, several layers of different types of foam that provide edge and base support, and one layer is a non-removable cover. 
This mattress provides great support as well as comfort. It should be mentioned another layer that is in charge of temperature regulation and is made of natural wool. It has handles for easy moving. You have 200 nights to try it, and it comes with a 10-year warranty, so it is risk free purchase both because of the trial period and warranty.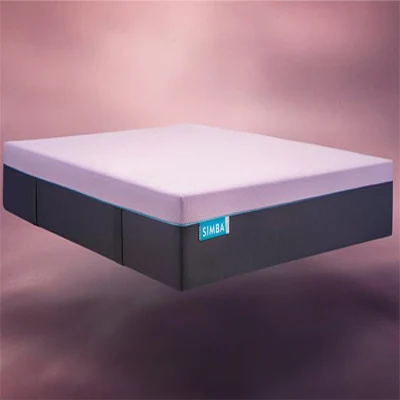 10 year warranty
Support
Temperature regulation.
High-priced
Cover not included
Firm for lightweight sleepers.
Consider Silentnight Airmax Topper if you are buying Silentnight Mirapocket 2000
If you don't want new mattress, but you want more peaceful night's sleep you can buy the standard and extra deep version of the Silentnight Airmax Topper. The standard version is 3cm thick, while the extra deep is 6cm. Which option you choose depends on what you want to get from the topper, your sleep position as well as your body weight. 
It is very comfortable and provides medium support, but since it is a bit softer, it is more for those who want to improve the comfort of the mattress than for those who are looking for extra support.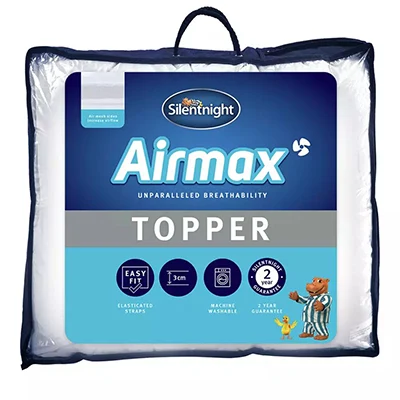 Breathable
Hypoallergenic
Machine washable.
Durability concerns
Slight off-gassing
3cm model too thin for heavier people.
What makes this product better than some other similar ones?
Pressure relief and comfort are the features that make this product better than some other similar ones. Because it is 38 cm thick, and made of high quality ultra-soft memory foam and 2000 individually nested springs, pressure relief, support and comfort are really great. It will give you a great night's sleep and in the morning you will not feel numbness, stiffness or joint pain.
 It is also good for couples, as individually nested springs do not transfer motion. It is soft like products that contain down, but unlike such products it is hypoallergenic and vegan-friendly.
How did we test the product?
This mattress is available in 4 sizes – Single, Double, King and Super King. So the first thing you need to choose when ordering it is size. Free delivery to your room of choice is included and delivery date is 14 days, but it is subject to location and availability.
Once it arrives at your address, you should be prepared for two things – off-gassing and weight. Off-gassing is very noticeable, but it is a normal consequence of memory foam and it will disappear within a few days. It will disappear sooner compared to standard memory foam mattresses. This is a very heavy mattress, so although it will be delivered to your room of choice, since it is not one of rolled up mattresses, if you want to move it elsewhere, you will probably need help because the Single size weighs close to 30 kg and the Super King size over 65 kg.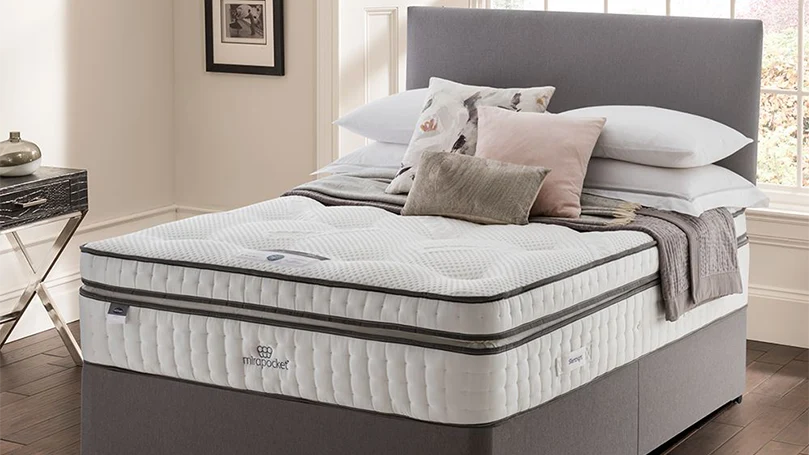 When you first lie down on this mattress, you will instantly be delighted with the softness and comfort, as there are not many mattresses that are so comfortable. During the overnight test, all members of our test team agreed on how comfortable it was, and were satisfied with the support. However, you should know that comfort and pressure relief are primary, and support comes second, so stomach sleepers do not fit as well as heavier people. For everyone else, this is a great choice. Hot sleepers should consider buying some cooling sheets or otherwise this mattress can be too hot for them.
FAQs about your Silentnight Mirapocket 2000
In our FAQs section we will address the issue of firmness, maintenance, shipping as well as the differences between Miracoil and Mirapocket.
Is Silentnight Mirapocket 2000 a medium firm mattress?
Silentnight Mirapocket 2000 mattress is soft to medium firm mattress and whether it is closer to soft or medium firmness depends on the body weight.
How do I clean my Silentnight Mirapocket 2000 mattress?
Since it has no removable and washable cover, you can spot clean it with a mild detergent and lukewarm water.
What is the difference between Miracoil and Mirapocket?
The Miracoil system is a budget option where the springs are linked together, while the springs in the Mirapocket system are separate and it is a high-end option.
Does Silentnight Mirapocket 2000 mattress come with free shipping?
Yes, Silentnight Mirapocket 2000 mattress comes with free shipping and how long you will have to wait is subject to location and availability.