Sweetnight Mattress Review
Sweetnight is a mattress company founded by people with many years of experience in the sleep industry and in its offer, in addition to mattresses, you can also find toppers, pillows and bed frames. Here is your Sweetnight Mattress review by The Sleep Advisors to help you decide whether to buy this mattress.
Who is Sweetnight mattress for?
If you are looking for an affordable hybrid mattress then the Sweet night mattress is definitely an option that you must consider. 
Hot sleepers and those who frequently change their sleep position during the night will also find this mattress suitable. 
Generally, it is suitable for all sleep positions if you weigh less than 100 kg. Although it depends on which thickness you choose, because it is available in the following sizes – 20, 23, 25 and 30 cm, or 8, 9, 10 and 12 inches.
Add a header to begin generating the table of contents
What do we use this product for?
We use this product to make us comfortable while sleeping, whether we are almost always in just one sleep position or we often twist and turn. Also, we use it because of the motion isolation which is good, so it is suitable for couples and because of the temperature control. This mattress is an ideal pick for:
Sleepers who toss & turn during the night 
Sleepers who need a motion isolation 
Couples 
Hot sleepers
Sleepers who want an additional support.
Features you should know about Sweetnight mattress
Since the mattress is the biggest and most important thing for a good night's sleep, we believe that there is a plenty of features you should know about the Sweet night mattress.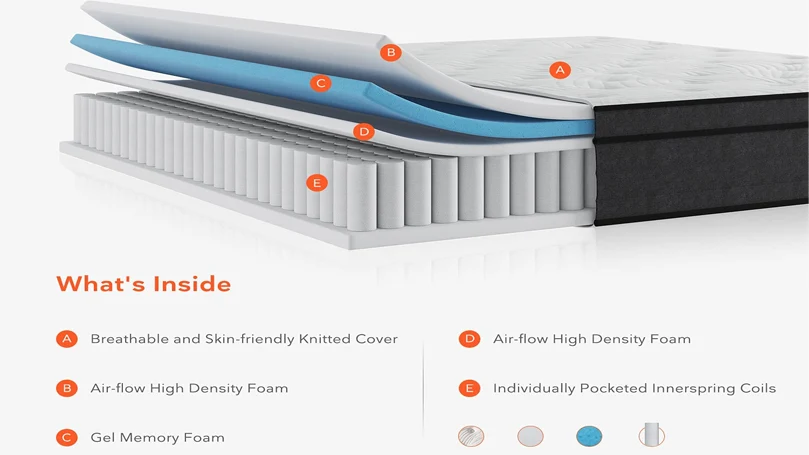 Wrapped pocketed steel coils
If we look from the bottom to the top, the first of the five layers of this mattress makes wrapped pocketed steel coils. It is important to say that all steel coils are individually wrapped, which significantly affects performance. 
Therefore, each coil is able to work individually and support your body no matter how many times you change your sleep position during the night. Also another advantage of individually wrapped coils is motion isolation because in this case there is no transfer of motion from one coil to another. So you will not feel the movement of your partner.
Although the Sweet night mattress is a bit firmer than the industry average, the pressure relief is good. On a firmness scale of 1 to 10, we would say that this mattress is around 7, which classifies it as a medium firm mattress, but closer to a firm than a soft one. Anyway, you will sink into it just enough to feel the pressure relief without sinking too much so you can't move easily. 
This firmness is the right choice so that this mattress can be used by back, side and stomach sleepers, with sufficient pressure relief. Of course there are mattresses where the pressure relief is even better but those models are not suitable for all sleep positions.
We have already mentioned motion transfer, but we will say something more about that feature. Individually wrapped coils prevent vibrations very well and that is why in most cases you will not feel that someone is sleeping next to you at all. However, in the moments when your partner gets out of bed, for example, you can feel some amount of motion.
In addition to the innerspring layer, this mattress also has three layers of different memory foam. After individually wrapped steel coils comes a layer of high-density memory foam that gives firmness to the mattress. Although it is high-density, breathability is excellent. Then in the middle of this mattress a gel memory foam is placed to make you as comfortable as possible, and also for support. Gel infused memory foam is a great buffer so you don't feel coils. And finally comes another layer of high-density foam for support.
CERTI-PUR quilted knit top cover
Finally, the closest to your body is the quilted knit pillow top cover. This cover is more than just protection for you mattress. It contains another thin layer of gel infused memory foam for comfort and pressure relief. In addition, the cover will not cause skin irritation, and it is also cooling. 
The cover is CertiPUR-US certified which tells us that it is free of harmful substances like formaldehyde, Mercury, and other heavy metals. Also, the textile used for cover is OEKO-TEX certified which is another well-known certificate concerning product safety.
Sweetnight mattress comes with a 10 year guarantee which is mostly common for mattresses, but is great considering it is affordable for a hybrid mattress. It is a limited warranty, which means that your mattress will be repaired for free or that you will get new one in case there are defects related to the material, then noticeable sagging and the like. Of course, if the damage is the result of misuse or mishandling then it is not the fault of the company and therefore the guarantee is invalid.
Rolled and packed in a box
The mattress arrives at your address rolled and packed in a box. It is firstly compressed so as not to be damaged in the packing process, and then rolled and shipped to your address. Once you unpack it, you will have to wait 2 to 3 days for it to regain its original shape.
Review of Sweetnight mattress
Sweetnight mattress is a hybrid mattress of medium firmness. You can choose between 4 different thicknesses, and which one you choose depends on your body type and sleep position, as well as your preference. The mattress consists of 5 layers, 1 layer is made of steel coils, and the rest are different types of memory foam which makes it more versatile than some gel memory foam mattress.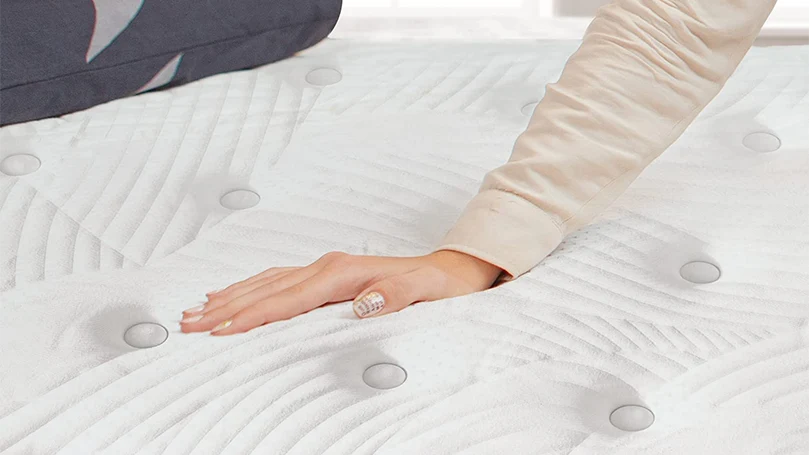 The cover is also filled with memory foam. Although it has two layers of high-density memory foam, breathability is great and is therefore a great choice for hot sleepers. It comes with a 100-day risk free trial period and a 10 year limited warranty.
Type: Hybrid
Firmness: 7/10
Thickness: 20, 23, 25, 30 cm
Sizes: Double, King, Single, Small Double, Super King.
Warranty: 10 years. 
Affordable
10 year warranty and free shipping
CertiPUR-US and OEKO-TEX certified.
Edge support
Cover not removable
Off-gassing.
What we like about Sweetnight mattress
Gel infused memory foam and great breathability make it pleasant even in summer
It fits all sleeping positions, so it is often bought by combination sleepers   
You will sink in just as much as you need to be comfortable and have support.
What we didn't like about Sweetnight mattress
Edge support is worse than support to other parts of the mattress, so you will feel a lack of stability at the edges
Off-gassing present for at least a few days
It can be too firm for side sleepers.
Check the alternatives to Sweetnight mattress
If price does not play an important role in your decision, then as an alternative to the Sweet night mattress, we suggest Simba Hybrid Mattress and Eve Premium Hybrid Mattress, two products from higher price range.
Each layer on this mattress has a specific role. That is why it is equally comfortable and supportive. 
It adapts perfectly to your movements, and you also don't have to worry about your partner feeling you as you move, because motion insulation is great. 
It is completely free of all chemicals harmful both to your and our environment. In addition, it is a great choice for hot sleepers thanks to cooling gel that prevents you from getting hot.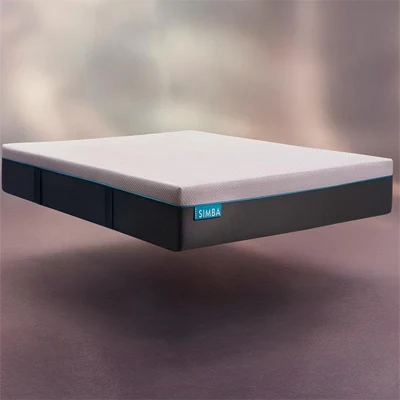 Workmanship
Durability
Support.
High-priced when compared to similar products.
Off-gassing.
Eve Premium Hybrid Mattress
Eve Premium Hybrid Mattress is also a great all-around mattress that gives you comfort, support and pressure relief.
It is a medium-firm mattress that is suitable for all sleep positions. Foams infused with graphite actively cool your body, so temperature control is excellent. 
You can try it during 100 nights and then return it if you are not pleased by its performances.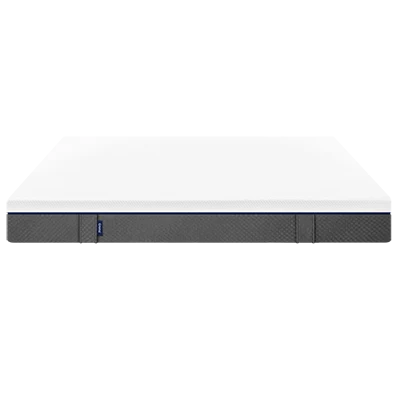 Support
Comfort
Breathable. 
Edge support
Motion transfer
Only 3 sizes available.
Consider Silentnight Airmax Mattress Topper if you are buying Sweetnight mattress
There are a lot of complaints that the Silentnight Airmax Mattress Topper is too soft, but it can be a great addition to your new Sweet night mattress in case it is too hard for you. 
This topper is highly breathable and very comfortable. It is affordable and durable, especially when we know it costs less than £ 50. If you are on the hunt for a decent, yet affordable mattress topper, this is the pick not to miss!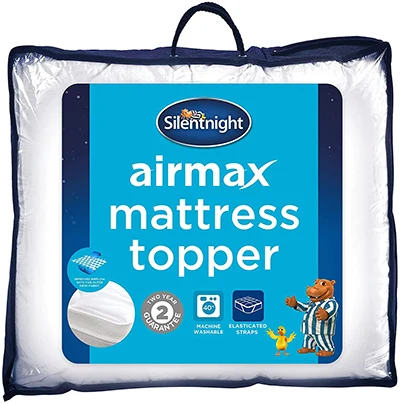 Affordable
Breathable
Hypoallergenic. 
Support
Bounce
Questionable durability.
What makes this product better than some other similar ones?
We did not find any single feature that makes this product better than some other similar ones, but we would rather say that overall it is very good and affordable for a hybrid mattress of such quality.
How did we test the product?
You get free delivery if you choose standard delivery and your mattress should arrive within a few working days. There is also the option "Mattress Recycling" where in addition to removing your old mattress and taking it for recycling, they will bring your new Sweetnight mattress to room of choice. You need to provide space without obstruction to bring in a new and remove the old mattress. And keep in mind that if there is no elevator in your building, and you live on the third floor for example, then it will not be delivered to the room of choice.
We have already mentioned that it will be delivered compressed and rolled, so you will have to wait about 72 hours before using it. In addition to taking so long to regain its shape, it takes about as long for the chemical odour to disappear, so you would definitely have to wait that long even if it wasn't delivered compressed.
The mattress looks good and we did not find any visible flaws after we examined it in detail. The cover is very soft to touch and we expected it to be comfortable sleeping on it, which was confirmed to be true during the overnight test we started 3 days after the mattress arrived. At first it may seem very firm, but you will quickly sink to some extent and it will become more comfortable. It is certainly comfortable for all sleep positions, although some side sleepers will find it too stiff. When we talk about breathability, we are very satisfied, you will not be hot when you sleep on this mattress.
FAQs about your Sweetnight mattress
If you still have any doubts about buying this mattress, we will do our best to solve this dilemma by answering some of the most common questions related to this product.
Is Sweetnight mattress good for all types of sleepers?
Yes, Sweet night mattress is equally good for side, back and stomach sleepers, as well as for combination sleepers.
What is the weight of Sweetnight mattress?
Weight of the Sweet night mattress is 35.9 kg.
How do I clean my Sweetnight mattress?
Since the cover is not removable, you can spot clean with lukewarm water and mild detergent, and you can vacuum it.
Is Sweetnight mattress free from toxic chemicals?
Yes, it is 100% free from toxic chemicals and you have a guarantee for that in the form of CertiPUR-US and OEKO-TEX certificates.
How long will my Sweetnight mattress last?
It depends on many factors, such as your body weight but we expect that with proper use and care it will last for many years, maybe even longer than a decade.