Sleepsoul Balance 800 Mattress Review by The Sleep Advisors
Budget-friendly mattresses aren't hard to come by, but quality budget-friendly mattresses certainly are. Sleepsoul Balance 800 Pocket mattress promises to be a solid choice for all those budget-oriented customers, so we've decided to put it to the test. Were the expectations met? Well, let's find out!
Who is Sleepsoul Balance 800 mattress for?
Sleepsoul Balance 800 mattress is for everyone in need of a budget-friendly, comfortable pocket spring mattress. This mattress is equipped with 800 individually nested pocket springs, and it promises to be a good choice for all of those in need of some quality sleep and some pressure relief.
Considering that Sleepsoul Medium Firm Pocket is a budget-friendly medium-firm mattress, leaning slightly more towards being medium rather than hard, it is a solid option for your guests. Putting this one inside a guest room would be a great choice, but that's not to say that you also couldn't use this one as your go-to, master bedroom mattress.
What do we use this product for?
As is the case with any other mattress, Sleepsoul Balance 800 mattress is made to be slept on. It comes in several different sizes, so it will probably be fairly easy to find the matching size for your bed frame, regardless of whether you're sleeping alone or with a partner.
Features you should know about Sleepsoul Balance 800 mattress.
To better understand what makes Sleepsoul Balance 800 Mattress special, we need to take a closer look at its features and characteristics.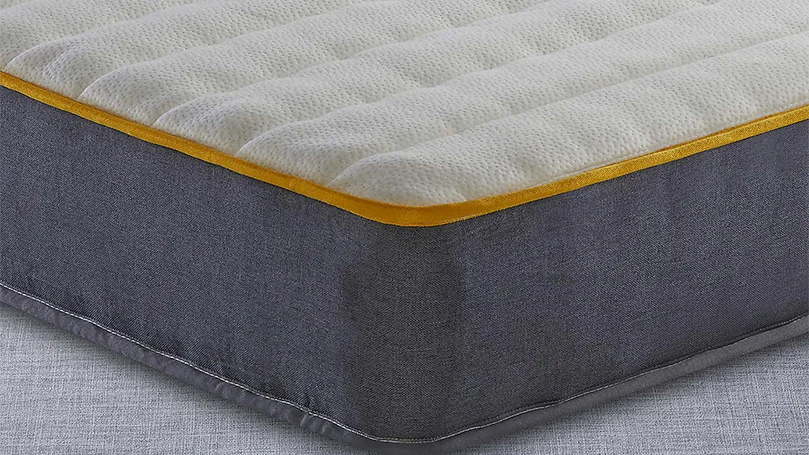 As we've said earlier, this is a pocket spring mattress, and as you can tell from the name – this mattress comes with 800 individual pocket springs.
Now, if you know enough about pocket springs, you know that 800 is not an imposing number. A high-quality pocket spring mattress will have around 2000 springs, but provided that we're dealing with a budget-friendly option – 800 seems to be just the right number for the price.
The coils are pretty good. They're full-sized coils, they offer solid support, they're quiet and comfortable, and as you would expect, they do a pretty decent job of keeping you properly aligned.
Additional 2cm of memory foam layer
Even though this mattress comes with an additional memory foam top layer, there is just not enough memory foam in this one to call it a hybrid mattress.
A 2 cm thick memory foam layer in this one is found right on top of the pocket springs, and it is only found on the top side. As you could imagine, this is not a double-sided mattress, and the foam found on the top side of it is simply a comfort layer.
Now, 2 cm might not seem like a lot, but it is quite enough to make the mattress comfortable and prevent you from feeling the coils as you lie on top of the mattress. Also, since there is not a lot of it, the mattress does not have any off-gassing issues.
Finally, when it comes to the thickness or depth of Sleepsoul Medium Firm Balance 800 Pocket Mattress, it really hits the sweet spot. At 23cm deep, some might argue that it is slightly deeper than a standard mattress, which would be true. However, in our opinion, anything between 22 and 25 cm is just right.
It is not too thin or too thick, most fitted sheets will fit perfectly, and it won't be too high if placed on a standard bed frame.
Review of Sleepsoul Balance 800 mattress
Now, for the main portion of the article – the review of Sleepsoul Balance 800 mattress.
First off, let's start with a firmness rating. This is a medium-firm mattress, as you can tell from the name, but if you're using it on a slatted base – it becomes a lot softer. That is to be expected considering the number of coils, but overall, we'd rate this one as a 6 on a solid base, and a 5 on a slatted base. So, we guess you could call it a medium-firm.
As far as comfort goes, it is not too bad; however, we can't really say it is excellent. If you're a stomach sleeper that packs some weight, this mattress will be too soft for you. Also, motion isolation and contouring aren't the best, as well as the pressure and pain relief. Far from it that this is an uncomfortable mattress, but you do have to lower your expectations. After all – this is a budget-friendly option.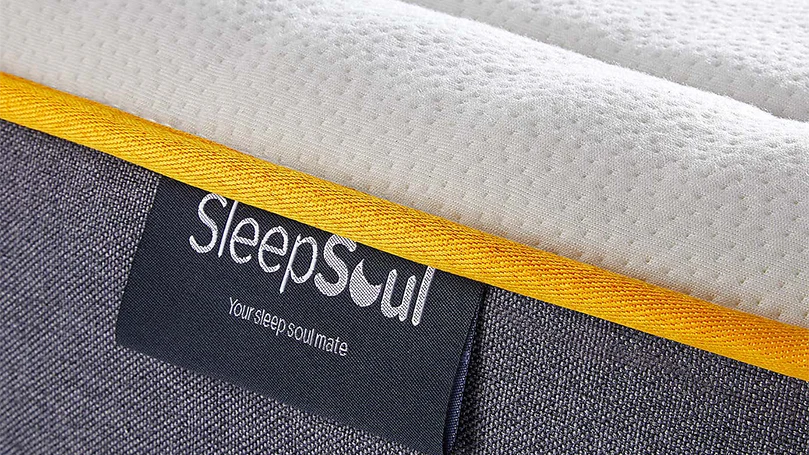 On that note, when it comes to value for money – this is a really good choice. The support is solid, it doesn't get hot, and it is quite durable for such an affordable mattress. With that being said, don't expect it to last for more than six years.
Also, edge support on this one is quite bad. Sitting on the edge is nearly impossible, and it does feel like you might slip off the bed once you get too close to the edge.
Finally, there is no trial period with this one, and you can't return it after you've used it. However, you do get a 10-year warranty and free delivery, which is nice.
Solid full-body support,
10-year warranty and free delivery
Excellent value for money.
Non-returnable and no trial period
Edge support is quite bad
Not the best when it comes to pressure and pain relief.
What we like about Sleepsoul Balance 800 mattress
At this price point, it is one of the best mattresses we've tested
The coils are very durable for such an affordable mattress
The full-body, head to toe support is quite good.
What we didn't like about Sleepsoul Balance 800 mattress
You can't return the item if you've used it and you've ended up disliking it
Edge support is quite bad, which could be a problem, especially for older people with bad knees
It won't do too much in terms of pain and pressure relief.
Check the best alternatives to Sleepsoul Balance 800 mattress
If Stepsoul isn't your cup of tea, don't worry about it! We have a few additional alternative options for you to choose from.
Super Ortho mattress by Happy Beds
Super Ortho, as you can tell from the name, is an orthopaedic mattress that is considerably firmer than our reviewee, which is to be expected from an orthopaedic mattress. 
Like our reviewee, this one is also quite affordable, offers great support, and is even more durable than Sleepsoul Balance 800.
If you are interested in this product, feel free to take a look at our review on Super Ortho mattress by Happy Beds.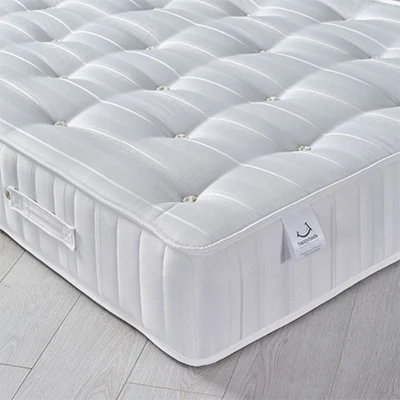 Incredible value for money
Very durable at this price point
Ideal for heavy sleepers.
It could be too firm for lightweight and side sleepers
Not the best at relieving pressure or isolating motion
It could be more comfortable.
Dormeo Memory Classic mattress
This is another affordable, medium-firm mattress that will most likely appeal to a wide variety of customers. It's a good pick if you're budget-oriented, but it's hypoallergenic, quite comfortable, and it doesn't get hot.
Dormeo Memory Classic does not excel at any category, but then again, it isn't bad at any of them either. It is comfortable, breathable, firm and supportive enough to adequately support most sleepers in all sleeping positions, and as icing on the cake – it is hypoallergenic.
Do check our Dormeo Memory Classic mattress review to learn more about this product.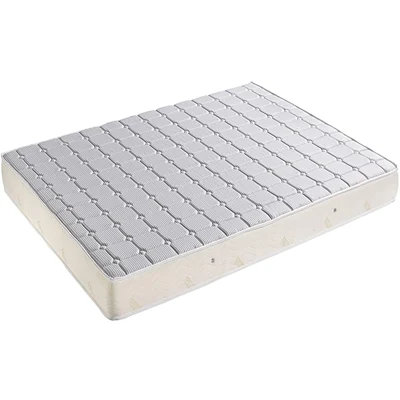 Great value for money
Breathable
Hypoallergenic.
Quite thin
Warranty conditions are a bit confusing
No removable cover.
Consider Panda Luxury Bamboo pillow if you are buying Sleepsoul Medium Firm Balance 800 Pocket mattress
Panda Luxury Bamboo pillow is a great addition to every bed, but we feel like it would work really well with Sleepsoul Balance 800.
It is a very durable, very breathable memory foam pillow. It is 12 cm thick, which makes it ideal for sleeping on your side and back, which works well with the mattress in question.
Make sure you check our review on Panda Memory Foam Bamboo pillow.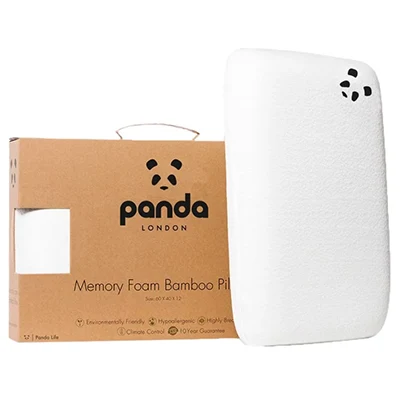 Hypoallergenic
Temperature regulating and breathable
10-year guarantee.
Not good for stomach sleepers
No removable cover.
What makes this product better than some other similar ones?
What makes Sleepsoul Balance 800 better than some other similar products is probably the overall quality. It is supportive and durable, and for this amount of money, there aren't a lot of better mattresses you could buy.
How did we test the product?
To test this mattress, we first had to order it. We've clicked on add to basket, opted for the free next-day delivery but not delivery to the room of your choice since we didn't need it. A day later, we had our new mattress.  The mattress comes vacuum-packed and boxed. Once we've rolled it out, it expanded in a matter of hours and we could begin our testing.
What we mostly wanted to focus on with this one was the durability and the overall comfort. It is quite common for budget-friendly mattresses to be of low quality and not durable, but that wasn't the case with this one.  You will get a good night's sleep out of this one. The results of the roller test were pretty good, and we found this one to be quite durable.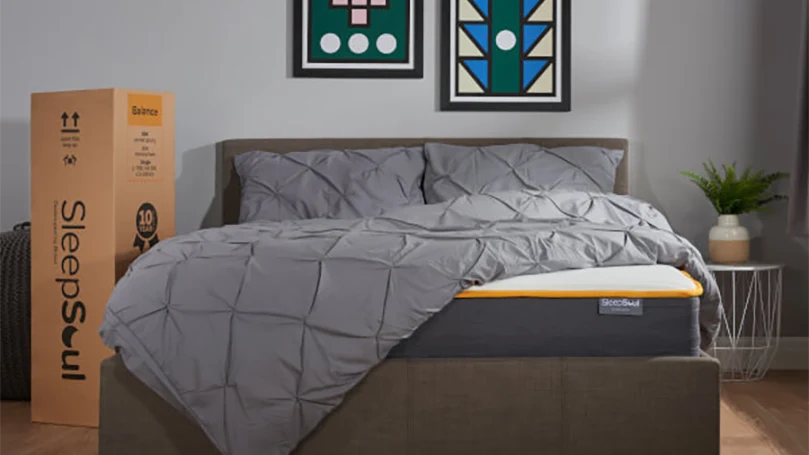 When it came to comfort – the results were pretty decent, as was expected. The mattress was okay. It was supportive, it didn't sink or sag, it wasn't uncomfortable, but there were some obvious disadvantages, which we have already mentioned.
All in all, our team spent several days testing the mattress – both sleeping and simply lounging on it. From all the information we've gathered, we were able to deliver this review to you.
FAQs about your Sleepsoul Balance 800 mattress
We wanted to wrap things up by answering some questions about Sleepsoul Balance 800 mattress.
Do I get 800 pocket springs in other sizes besides King Size?
No. The Sleepsoul Balance 800 pocket sprung is available only in King size.
How do I wash my Sleepsoul Balance 800 mattress?
You can clean some minor stains with a damp cloth, or you could simply vacuum the mattress.
How long do I have to wait to start using Sleepsoul Balance 800 mattress after unpacking it?
For the mattress to fully develop and unfold, you should wait 24 hours.