Summerby Sleep' No1. Hybrid Mattress Review by The Sleep Advisors
Affordable mattresses are often too good to be true, but Summerby Sleep' No1. Coil Spring and Memory Foam Hybrid mattress seems to be an exception to this rule. Will that really prove to be the case, well, let's find out together in our review of this affordable hybrid.
Who is Summerby Sleep' No1. Hybrid mattress for?
Summerby Sleep'  No1 Coil Spring and Memory Foam Hybrid mattress is for anyone needing a remarkably affordable hybrid mattress or for the ones looking to save a few quid shopping for a mattress. The mixture of traditional coil spring and memory foam promises to deliver a good night's sleep for a fraction of the price of your average mattress.
Also, if you have children that are transitioning from a cot mattress to an adult mattress, getting them Summerby Sleep No1 should do the trick. This is a great transitioning mattress for children, not only because it is affordable, but seeing how you can get in a single and a small double, it would be more than fitting for any child's bed.
Add a header to begin generating the table of contents
What do we use Summerby Sleep' No1. Coil Spring and Memory Foam mattress for?
Any mattress is meant to be slept on, but when we are looking at a mattress such as this one, we are rarely thinking of a mattress for everyday use. Instead, a mattress such as Summerby Sleep No 1 is more in the lines of a mattress for a guest or a kids bedroom, rather than the one for the master suite.
Features you should know about Summerby Sleep' No1. Hybrid mattress
What makes this coil spring/memory foam hybrid mattress so affordable? Well, to answer that question, we have to take a look at some of its main, defining characteristics. So, let's take a look at some of these mattress features.
Summerby Sleep No 1 combines memory foam with the traditional support of coil springs. As you can see, this is not a traditional hybrid, since there is no pocket spring and memory foam mixture in in this one.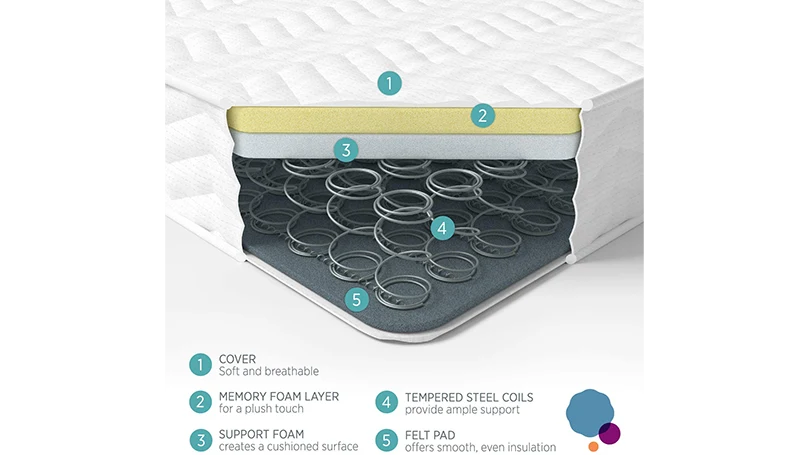 Instead of pocket springs, Summerby Sleep No 1 relies on the traditional coil spring system to provide you with support and comfort. So, you could call this one a coil spring hybrid.
The coils don't move separately or independently, but they still manage to offer a satisfactory level of full-body support.
Arguably the best thing about this mattress is the soft, breathable cover. Although this soft knitted cover appears to be quilted – it is not, it is just a design feature. However, that doesn't take much away from it. It is still pleasant to lie on, although we don't recommend sleeping on a mattress without sheets.
Unfortunately, the cover is not removable or machine washable, but you can wash it with a damp cloth and some lukewarm water if you need to.
However, it is made from hypoallergenic fibre, presumably polyester, so you won't have to worry about dust mites or other allergens.
Supportive memory foam layer
Underneath the soft cover and on top of the coil spring layer, we have a layer of the supportive, pressure-relieving memory foam layer.
This mattress combines memory foam with coil springs in order to become that great medium feel mattress, perfect for all sleeping positions, but it doesn't really manage to do so. This one is not quite comfortable for stomach sleepers.
Now, the memory foam layer does conform to your body's curves and it does offer some pressure relief around the core areas and pressure points to soothe your aches and pains, but not to an extent where you'd call it great.
Review of Summerby Sleep' No1. Hybrid mattress
Now, let's take a look at the final review of the affordable coil spring hybrid Summerby Sleep has made.
Summerby Sleep No 1 coil hybrid mattress combines memory foam and traditional springs into a great value pick. Now, this coil/memory foam hybrid is certainly not going to blow you away, but it was never meant to do it.
This is a mattress made for children or guest rooms. It's not extremely comfortable and supportive, but it does a pretty decent job of not being horrible, considering that it is cheaper than most cot mattresses available on the UK market.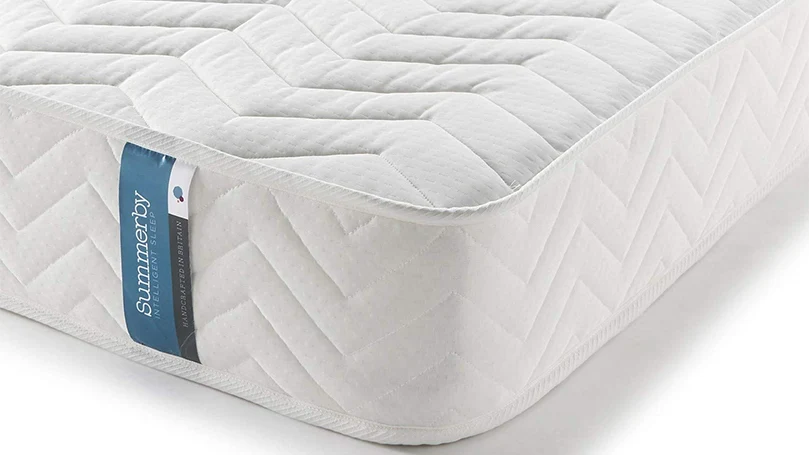 On the other hand, one problem you might run into is motion isolation or lack thereof. If you're sharing a bed with a restless sleeper, you will probably feel their movement during the night. This is not a major issue whatsoever, but it is one worth noting.
Also, the lack of removable cover is really not something that should be happening at this price point.
Type: Coil spring hybrid mattress
Firmness: 4.5/10
Mattress depth: 18 cm
Size: Single, Small Double, Double, King size.
Incredibly affordable
3-year warranty
Surprisingly breathable.
Not good enough for everyday use
Too soft for heavy and stomach sleepers
No removable cover
Durability issues.
What we like about Summerby Sleep' No1. Coil Spring and Memory Foam Hybrid mattress
We have to praise the coil springs for a great breathability
Very affordable like most of Summerby Sleep mattresses
It is quite bouncy, so the kids will appreciate jumping on it.
What we didn't like about Summerby Sleep' No1. Coil Spring and Memory Foam Hybrid mattress
You simply can't use this one as your go-to mattress
According to customer reviews – you could end up being delivered a damaged mattress
It is too soft for a lot of sleepers.
Check the alternatives to Summerby Sleep' No1. Hybrid mattress
Now, if you're not in the market for Sleep No 1 Coil Spring and Memory Foam Hybrid mattress, maybe you'll be interested in some of these foam alternatives.
Eve Lighter mattress, commonly known as Eve Light, is Eve Sleep's most affordable memory foam mattress. Now, you can actually sleep on this mattress every day.
It is comfortable, supportive, durable, and will offer a lot of relief around your pressure points and core areas, thanks to the Evecomfort and the zoned supportive base layer.
If you are interested in this product, please do check our Eve Light mattress review to learn more about it.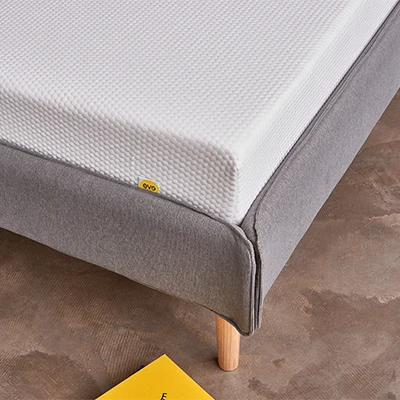 Great value choice
Very comfortable
A 10-year warranty and a 100-night trial before the final purchase.
Memory foam retains heat
Not firm enough for stomach or heavy sleepers
It could be more supportive.
Emma original is of the best-known mattresses in the United Kingdom. It has been one of the most awarded-mattresses in the previous years and for a very good reason.
Emma Original mattress is highly comfortable and supportive mattress that offers great pressure relief and motion isolation. In addition, most importantly – it is an amazing value pick that will last you a long time.
We have a full review on Emma Original mattress so take a look to learn more about this amazing product.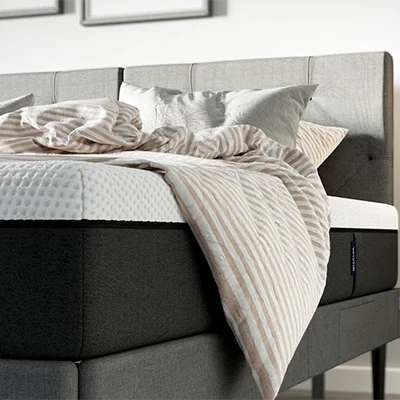 Great value pick
Remarkably comfortable
A 10-year warranty and a trial of 200 nights.
Minor off-gassing early on
Might be too soft for heavier stomach sleepers
Temperature regulation could be better.
Consider Simba Hybrid Pillow if you are buying Summerby Sleep' No.1 Coil Spring and Memory Foam Mattress
Proudly made in the UK, Simba Hybrid Pillow is one of the best pillows your money can buy. The innovative technology places this pillow above the majority of ones that are available on the market at the moment.
It is a fully adjustable, memory foam pillow, filled with Nanocubes and wrapped in Simba's own Stratos cover, so you will never have to reach for the cool side of the pillow ever again.
We have prepared a full review on Simba Hybrid pillow so make sure you check it out.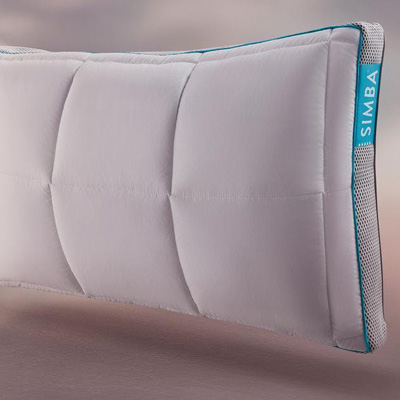 Fully adjustable
Great neck and head support
Breathable.
Not the most comfortable
It can get quite firm
Not suitable for stomach sleepers.
What makes Summerby Sleep' No1. Hybrid mattress better than some other similar ones?
The main selling point of this memory foam/coil spring mattress is certainly its price point. You won't be able to find a more affordable mattress in the United Kingdom than this one. As a brand, Summerby Sleep is known for its budget products, but they've really outdone themselves with this one. Also, when you think you couldn't possibly save more – you get free delivery.
How did we test the product?
Now, let's talk a little bit about our testing process.
First of all, we had to place an order for this memory foam/coil spring mattress. As you'd expect, not only is this mattress very affordable, but it also comes with free delivery. The mattress is compressed and rolled for convenient delivery, as is the case with all bed-in-a-box mattresses.
We were a bit concerned since we've read some customer reviews on how their mattress arrived damaged. Fortunately, this wasn't the case for us. Our double mattress came in perfect condition, and we could proceed.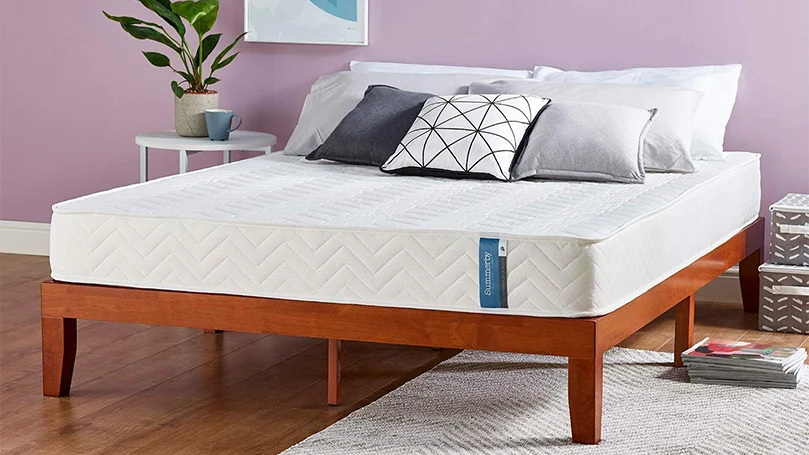 Now, we took a slightly different approach with this one, as this is not the mattress you'd use every day. We've treated it as a guest or a kids bedroom mattress, as this one is exactly that. So, for a guest or a child, this mattress will be okay. Kids won't have any problem sleeping on it, and for one or two night's – we don't think your guests would also.
Now, as for roller and stress tests, the results were not great, to say the least. This mattress won't survive regular use unless you're a child under the age of 10, so, once again – don't use this one as your main mattress.
All in all, it is a solid mattress for the price, but you do have to keep certain things in mind.
FAQs about your Summerby Sleep' No1. Hybrid mattress
In the end, let us answer some frequently asked questions about this one.
What type of sleepers should use this hybrid mattress?
This memory foam/coil hybrid is best used by kids. Adults may also use it, only not on regular basis.
Is this mattress good for back pain?
Not particularly. You will get some pressure relief with this one, but nothing substantial.
How long do I have to wait for this mattress to fully expand?
This is a fairly thin and simple mattress, so it should fully expand in about 8 hours.
Does this mattress come in a box?
This mattress is compressed and rolled for convenient delivery, so yes, it does come in a box.
How do I clean Summerby Sleep' No1. mattress?
For regular maintenance use a vacuum, and if you stain it - use a damp cloth and some baking soda.
What type of bed frame do I need for this mattress?
It would be advised that you use a bed frame with a solid base for this one, otherwise, it will be too soft to comfortably sleep on.