Bed Height 101 - All You Need To Know About
To sleep perfectly on your new bed, you need to pay attention to each of its features when buying it. One of the characteristics that is often overlooked is height, and that is a big mistake because it is very important.
It's not just the height of the bed that is often overlooked. Many customers tend to overlook the whole bed frame and to pay attention only to the mattress. The mattress is certainly the most important because you lie directly on it, but without a good base, the mattress will not be nearly as good as you expect.
Those who know this and thus carefully choose the bed frame, usually consider type of bed frame, the slats type, whether a box spring is needed, whether there is a headboard and footboard and whether there is storage space. And many forget to check that the height of the bed is appropriate. 
The height of the bed has a much greater impact than the footboard, for example, which is there because of the look, rather than because of the functionality. In order not to make that mistake, we from The Sleep Advisors will tell you everything you need to know about bed height.
Do all beds have the same height?
No, beds don't have the same height, but the height varies significantly. The first thing that affects the height of the bed frame is the type. For example, the platform bed is very low, mostly located directly on the floor, while the Ottoman bed is of medium height, and the bunk bed is very high. Also, even the height of the same types of bed frames differs from one manufacturer to another. So be sure to check the exact dimensions of the bed when you buy it, otherwise you risk it being too high or too low.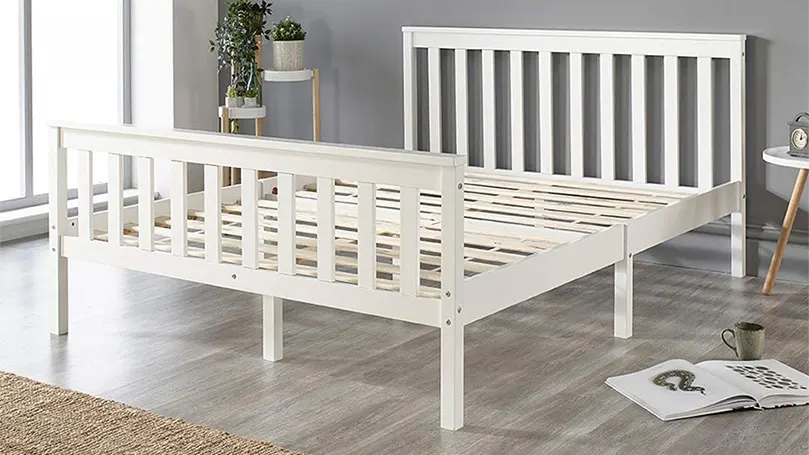 What is the ideal bed height for me?
The average bed height is between 50 and 60 cm, but we cannot say that it is the ideal bed frame height for you or anyone else. It depends on how tall you are, whether you may have a knee or hip injury and the like. There is one way to measure what the ideal height is and that way works for most people.
Sit on the edge of the bed and check at what angle your knees are, as well as where your feet are. If you can't put your feet on the floor, the bed is probably too high. And if your knees are not at a 90 degree angle to the floor, and your feet are firmly on the floor, then it is too low.
How to find the ideal bed height?
Whether you are buying a pillow, mattress or bed frame, it is always necessary to analyze several different factors in order to make the right decision. The first thing to consider is your height. Then how old are you, and also what shape you are in. Some are in a very good shape at the age of 60, and some have numerous health problems at the age of 40.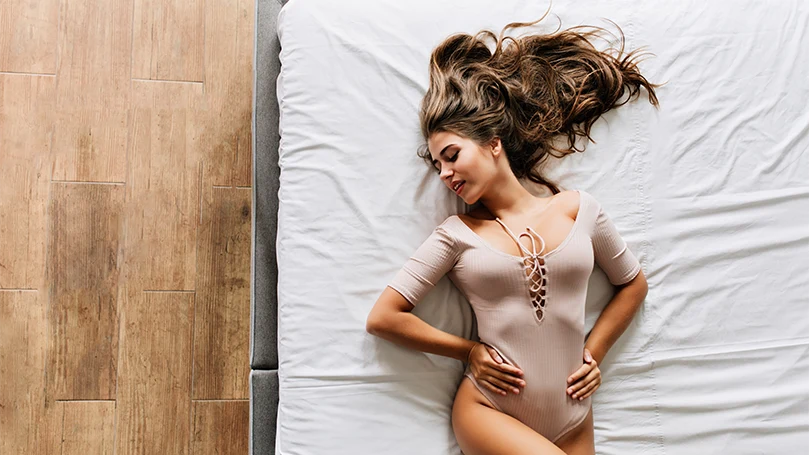 Then you need to check the thickness of your mattress, because it will make the whole bed 15 to 40 cm higher. Lastly, if you have a partner with whom you share a bed, you need to think about his or her preferences and needs.
Most things are made for people of average height, so this is also the case with bed frames. If you are taller or shorter than average, then you need to take that into consideration. If your height deviates a few centimeters from the average, it does not matter, but if you are a meter and a half tall or on the other hand 2 meters tall, then it makes a big difference.
Take into consideration your age
Whether you choose a bed for your child, yourself or your parents, the current stage of life is important for a suitable bed height. Older people certainly don't want too high a bed to climb on and off. The situation is similar with children. Also, a bed that is too low is not suitable for the elderly, because it is demanding for the muscles and joints to lower the body into that position. Adults without physical problems can choose whatever height they want.
On the UK sleep market, the average mattress height is between 20 and 25 cm. But you can also find some very thin, about 15 cm, and some very thick ones, such as premium hybrid mattresses whose thickness is close to 40 cm. The height of the mattress, and the topper mattress if you have one, you have to add up to the height of the bed frame to actually get the right height that you will have to climb and get off at least once every day.
Don't forget your partner
If someone shares a bed with you, you need to think about his or her needs and potential limitations too. Pay attention to the same things as for yourself, and those are height and age, as well as health problems. It is ideal if you need the same bed height, but if not, try to find a compromise.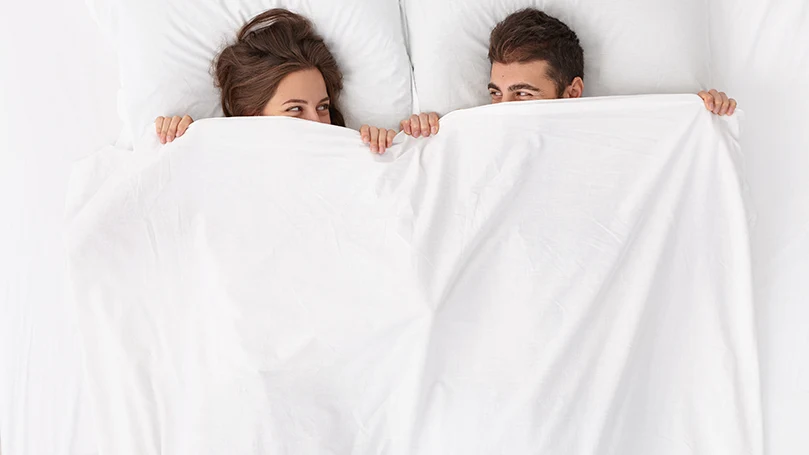 Platform VS Adjustable VS Panel VS Sleigh Bed
You have to keep in mind that not every type of bed frame can be exactly the height you need. Fortunately, there are so many different types of bed frames that you will surely find what you need. You may have to change what you originally envisioned, but in the end, you will get what you need. We briefly analyzed the four most common bed frame types.
We have already mentioned that platform beds are usually low to the ground. Platform bed is one of the most versatile types of bed frames since it is available in many different versions. It can have storage space underneath, headboard, footboard and can be upholstered. Also, it can be very simple, without all that, but you can count on it to always be stable and supportive. The platform bed frame doesn't squeak, so you won't have to fix that problem.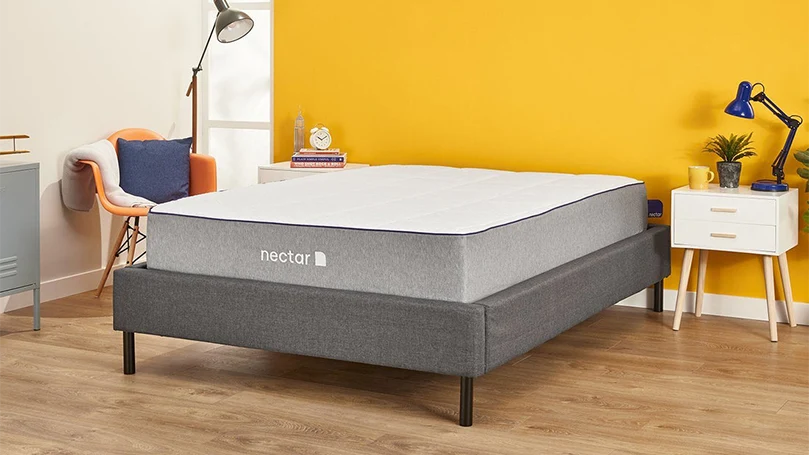 Adjustable bed frames are available in many different heights, and some of them even offer you the chance to adjust the height, although this is generally not the case. Unlike other bed frames, adjustable beds are made of panels that are connected by joints. You can place it in any position you want, so it is used in hospitals, but also in homes to make you comfortable and to have a multifunctional piece of furniture that you can use for sleeping, but also working, watching TV and reading a book.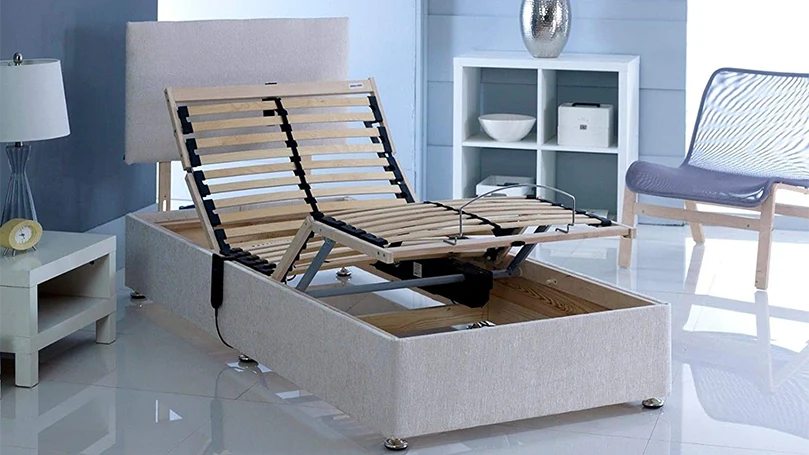 Panel bed is often called traditional bed frame or regular because it is the most common type of bed frame since a long time ago. A panel bed is any bed that has a four-wall frame. They generally look very elegant, whether the design is modern or traditional. Another characteristic that most panel bed frames have is the average height, so they generally suit most customers.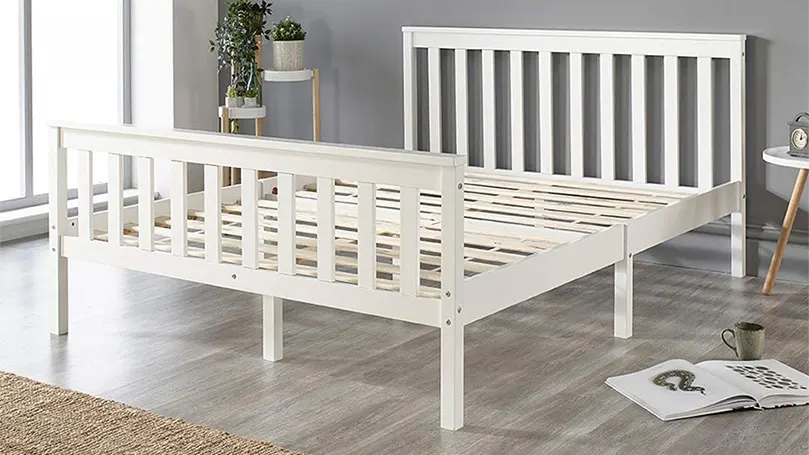 Sleigh bed is a stylish type of bed whose peak of popularity was in the 19th century and early 20th century, but it is still popular today with all those who want to make their bedroom look beautiful. Sleigh bed will definitely be the centerpiece of the room. It is characterized by a sled-shaped headboard and a footboard.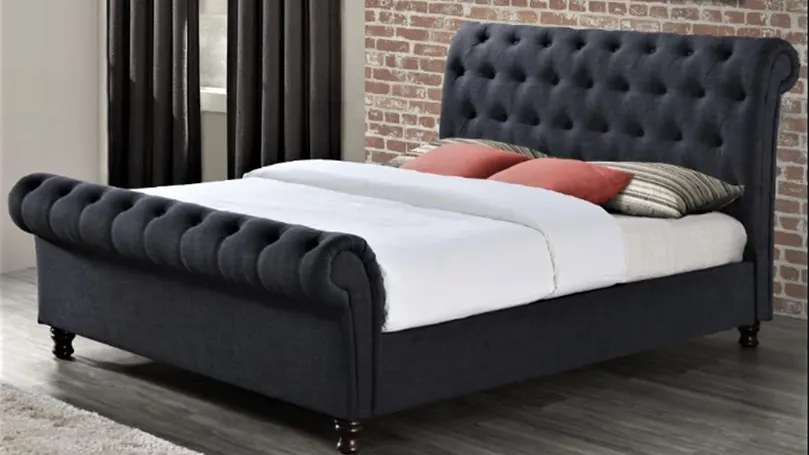 Like the panel bed, it is mostly of average height, with minor deviations. Although it is mostly the choice of those who have a large bedroom, it can also fit into a small bedroom with small changes. It may look as antique bed but also contemporary.
Feng Shui, Vastu Shastra and Kanso are some of the many ancient traditional practices from the Far East that have gained significant popularity all over the world in recent decades. Feng Shui is certainly the most popular, and in Feng Shui you can find tips on bed height.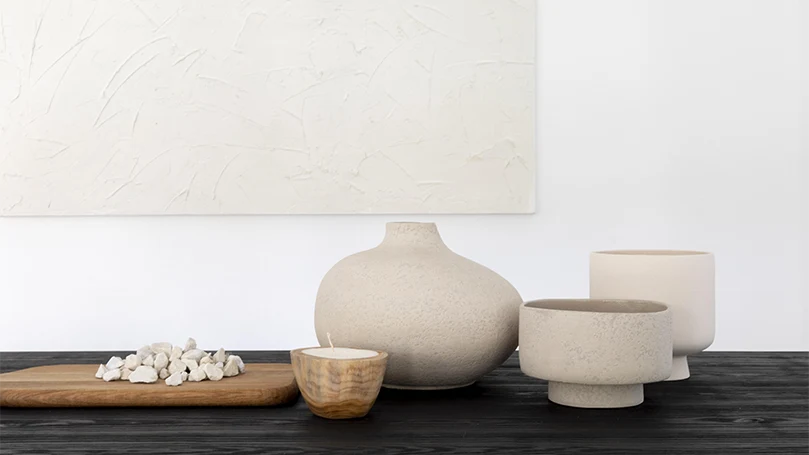 As Feng Shui is based on the uninterrupted flow of Chi energy, if the bed is too low or too high, it will disrupt the flow of energy so you should avoid that. According to Feng Shui, it is especially a problem if the bed is too low because it will block the energy around you while you sleep and this will affect the quality of night sleep.
How do I increase bed height?
If you are stuck with a bed that is not high enough and you do not want or cannot change it maybe because you don't have enough money or you are living in the rented apartment, there are ways to increase bed height. The simplest and most effective ways are either bed risers or to buy a thicker mattress / mattress topper.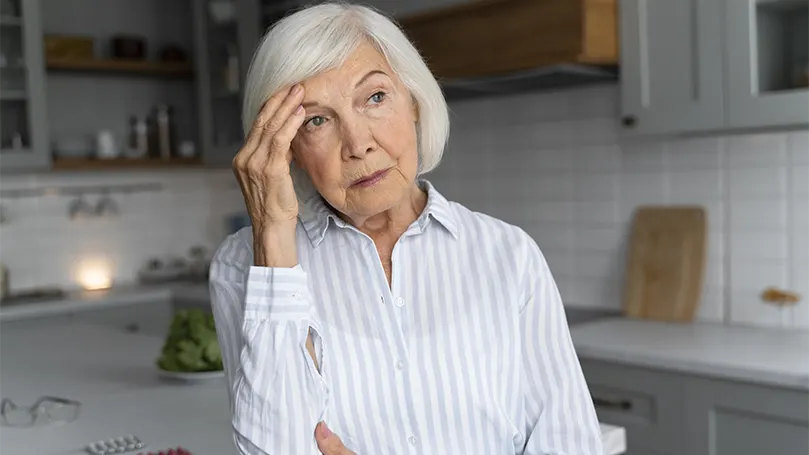 Bed risers are small objects that look like cups and are placed under the bed legs to raise you bed for as much as you want. It may be slight, but it can be 15 cm or more. You can find bed raisers made of metal, wood and plastic, also in all colors, to fit with your bed frame and the rest of the interior.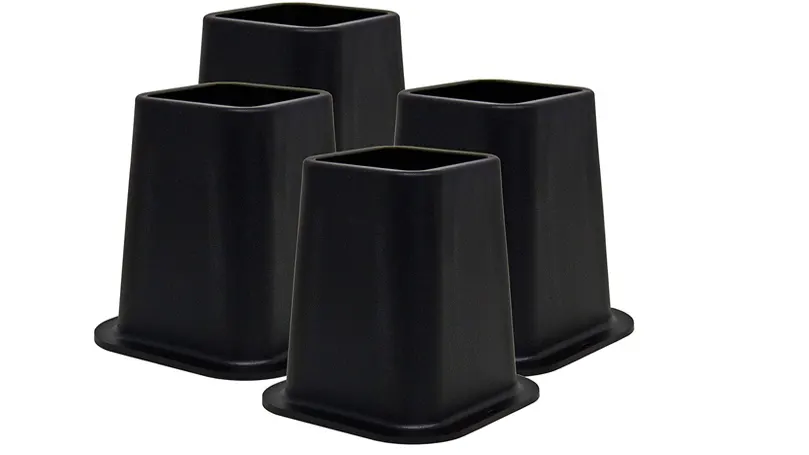 Thicker mattress will bring you many other benefits and not just a higher bed. Thicker mattresses are mostly high-quality because they have a lot of layers so you will be very comfortable sleeping on one such mattress. And they can also significantly increase the height of your bed, because for example if you now have a mattress 18 cm thick, and you buy one over 30 cm thick, it is a significant increase in height.
Recommended reading: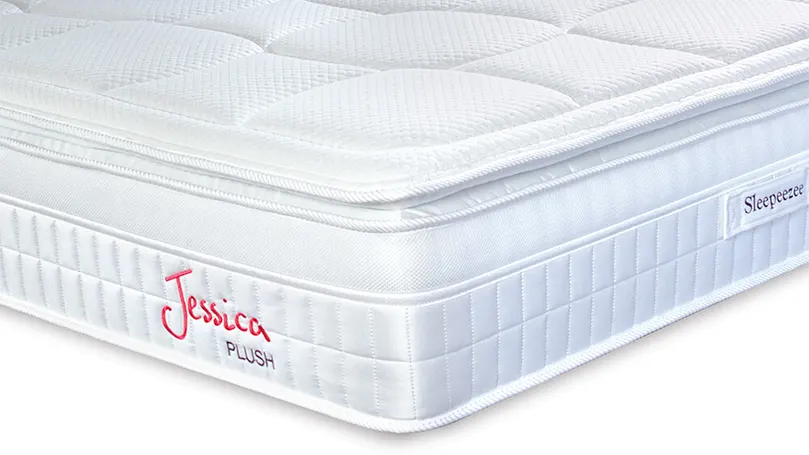 The current mattress is comfortable for you, you can't afford a 35 cm thick mattress or you want to make your bed just a little higher – a topper mattress is the right solution then. Most mattress toppers are between 5 and 10 cm thick, so topper will improve the mattress and make your bed a little higher.
Recommended reading:
We believe that if there is anything else you are interested in about bed height and we have not answered in the article so far, you will find the answer in our FAQs section.
Is there a standard for bed height that is good for everyone?
The average height of a bed is just over half a meter and it is a height that should suit most, but not everyone, of course, because there is no one size that fits everyone.
What is considered to be a low-profile bed?
Low-profile beds are those beds that are very close to the floor and do not need box springs to support the mattress.
Are low profile beds better than high profile ones?
It depends on your preferences and whether you have any ongoing medical condition, both low bed and high bed have their pros and cons.