Bed In A Box 101 & Top 5 Picks
The sleep industry all over the world has made strides in recent decades. The bed in a box concept is certainly one of the most important improvements that have taken place to help sleep industry keep up the pace with ever-growing electronic commerce. Find out more on these vacuum packed and rolled mattresses.
Back in the day, you had to go to a brick and mortar store to buy a traditional mattress. But then the Internet came along, online shopping became more and more popular. In the last 10 years, online shopping has come very close to traditional shopping, and the situation is no different in the sleep industry either.
That's why manufacturers had to come up with a new way of delivering mattresses, because mattresses are big and bulky, so it wouldn't be easy or cheap to deliver them in full size. And so a little over 15 years ago we got a bed in a box mattresses.
Today, when you buy a mattress online, it will most likely be delivered compressed, in a box. However, many customers are still wondering what exactly it is. That's why we from The Sleep Advisors decided to offer you a guide about bed in a box.
Add a header to begin generating the table of contents
Our 5 best bed a in box picks
Bed in a box is prevalent type of mattress on the UK market. That's why it wasn't easy at all to choose our top 5 bed in a box picks. We have carefully tested them for weeks, to make sure we present you with the best of the best. The reputation of the manufacturers was also very important to us when we made the decision.
IMAGE
PRODUCT
DETAILS

KEY FEATURES:

Size:

Single, Small Double, Double, King, Super King

Material:

Memory foam

Cover:

99% polyester, 1% elastane

Firmness:

Medium

Height:

25cm

Trial:

200 nights

Warranty:

10 years

View Latest Price

KEY FEATURES:

Size:

Single, Small Double, Double, King, Super King

Material:

Memory foam

Cover:

Polyester

Firmness:

Medium soft

Height:

23cm/26cm

Trial:

100 nights

Warranty:

10 years

View Latest Price

BEST FOR BACK & NECK PAIN

BEST FOR BACK & NECK PAIN

KEY FEATURES:

Size:

UK Double, UK King, Super King

Material:

Memory foam

Cover:

97% polyester, 2% elastane and 1% silver

Firmness:

Medium firm

Height:

28cm

Trial:

1 year

Warranty:

10 years

View Latest Price

KEY FEATURES:

Size:

Single, Double, King, Super King

Material:

Memory foam

Cover:

Superstretch fabric

Firmness:

Medium

Height:

27cm

Trial:

60 nights

Warranty:

20 years

View Latest Price

KEY FEATURES:

Size:

Single, Small Double, Double, EU Double, EU Queen, King, Super King

Material:

Memory foam & wool

Cover:

Knitted fabric

Firmness:

Medium

Height:

28cm

Trial:

100 nights

Warranty:

10 years

View Latest Price
1. BEST OVERALL: Emma Premium Mattress
Emma Premium Hybrid, one of the premium UK mattress brands, has implemented as many as 6 layers to make this mattress excel in all categories. Halo memory foam, which is closest to you, is in charge of pressure relief and gives you that well-known feeling of a hug when you lie down on a memory foam mattress. The next two layers make this memory foam mattress pleasant for hot sleepers as well, and then we come to ergonomic springs that are supportive and highly responsive. 
At the bottom is a layer of high density foam for durability and stability. Emma UltraDry Original Cover makes sure that your sleep surface is always cool and dry. Overall, this rolled mattress should suit everyone, and during 100 nights you will surely determine whether you need to keep it.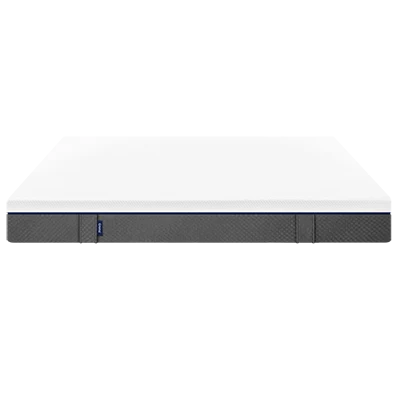 Pressure relief
Durability
Motion isolation.
One of the most expensive mattresses in the UK, especially when compared to similar products.
2. BEST VALUE: Vesgantti Gel Memory Foam
Price to quality ratio is absolutely amazing when we talk about Vesgantti Gel Memory Foam mattress, so you don't need to spend fortune on luxury mattress. Whether you choose the 23 or 26 cm version, you will get much more than you could expect from a mattress from this price range. During testing, we did not even notice any significant difference between the two versions, although those with a higher BMI should choose the 26 cm model since this is quite soft memory foam. Both will keep your spine aligned. 
Support is good considering this is not firm mattress, and pressure relief even better. We like that the cover is removable and washable. Hot sleepers would like it to be more cooling because it has gel, but cooling feature is average. All in all, Vesgantti rolled mattress did a really fantastic job with this one.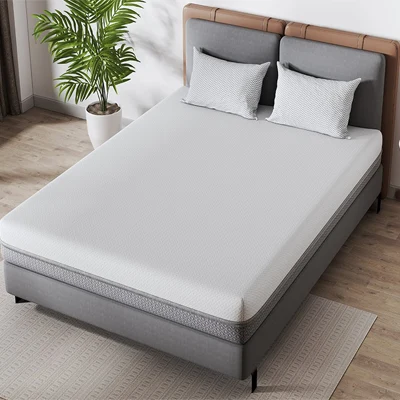 Affordable
10-year warranty
Free delivery.
Too soft mattress for stomach sleepers.
3. BEST FOR BACK & NECK PAIN: Eve Premium Hybrid
It is very tricky to find a good mattress firmness when you have back pain, but we think Eve Premium Hybrid mattress can really help. Of course, you must also have a suitable pillow. Six layers plus top cover and anti-slip base make this mattress. Full-size pocket springs will adapt to your body at all times, and since they are placed in pockets, motion isolation is maximal. 
Also, breathability is great. The first layer under the cover actively cools you down, and the other foam layers work together with the springs to give you comfort, support and pressure relief. This memory foam rolled mattress has passed the durability test with the highest marks.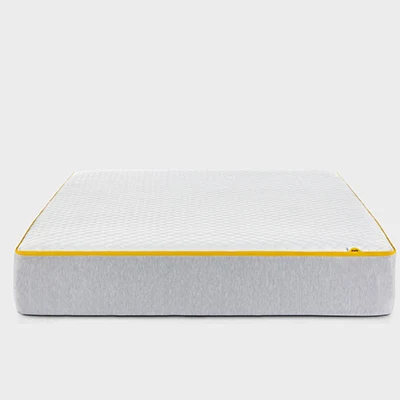 Supportive
Durable
Motion isolation.
4. BEST COOLING: Dormeo Octaspring Hybrid Plus
If there is one major handicap of memory foam, then it is certainly heat retention. Of all the attempts to improve breathability memory foam, Dormeo has gone the furthest. They created highly breathable springs made of foam. That's why Dormeo Octaspring Hybrid Plus is 8x more breathable than traditional memory foam mattresses. 
Breathability is not the only quality of this mattress, but there are many more. We really liked the support and pressure relief, and this is certainly one of the most comfortable mattresses we have had the opportunity to test. It is very popular among couples because it neutralizes all motions.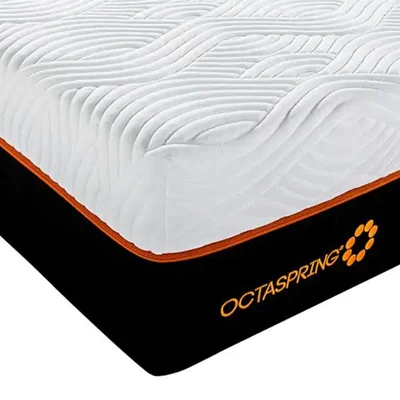 Breathable
Pressure relief
Comfort.
Not for heavier stomach sleepers.
5. BEST ECO-FRIENDLY: Simba Hybrid Pro
We have reached a point of no return. So from now on we have to take care of everything we use to reduce the pollution of the planet Earth. You can start with a rolled memory foam mattress, and then Simba Hybrid Pro is a logical choice. The mattress is recyclable, and the company also gives you the opportunity to bring an old mattress and have it recycled. 
Also, packaging is up to 60% recycled, from approved FSC sources. Besides, this is one really great mattress. It is ideal for side sleepers, but can use back sleepers as well as most stomach sleepers. Temperature regulation is A + primarily thanks to natural British wool.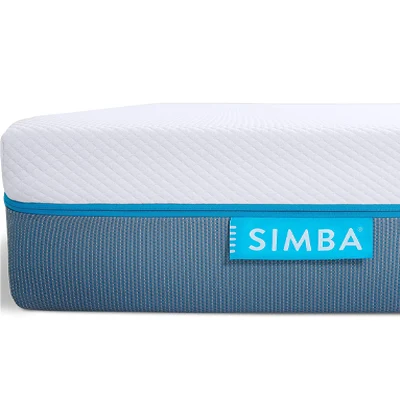 Support
Motion isolation
Breathable. 
Expensive when compared to similar products.
How is a bed in a box delivered?
Thanks to compression technology, which is a fully automated process, the mattress can be reduced to the size of a box. First, it is necessary to wrap the mattress in plastic and then the full-size mattress is compressed, in order to become very thin, only a few centimeters thick, almost flat. Then the machine gently rolls it before placing it in the box. Now you have a vacuum packed rolled mattress.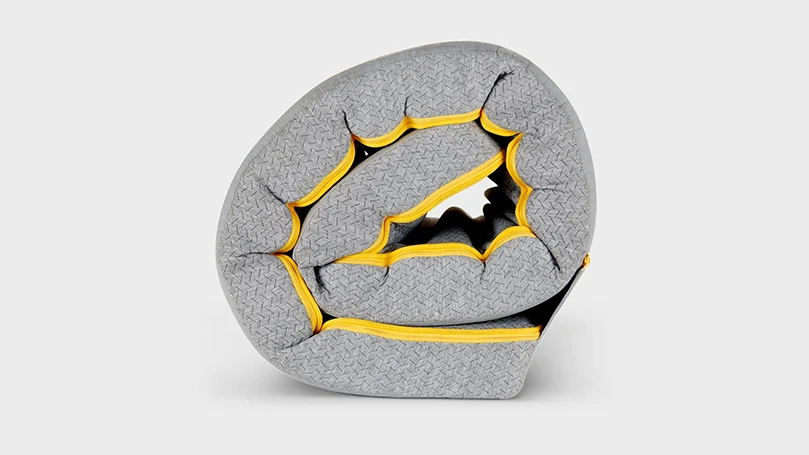 That way even a Super King size mattress can be the ideal size for shipping as it is vacuum packed. Of course, this is possible with the memory foam mattresses.  These memory foam mattresses are super-easy to compress whereas pocket sprung mattresses are a bit harder, if not impossible. 
Is it safe to order a bed in a box?
The compression process does not damage the mattress in any way, so it is completely safe to order a bed in a box. Of course, it is essential that you buy box mattresses from a reputable manufacturer that takes care of every step and has a state of the art machines. Also respectable manufacturers will offer you a new mattress in case of damage. However, it is rare that tightly rolled mattresses have damages.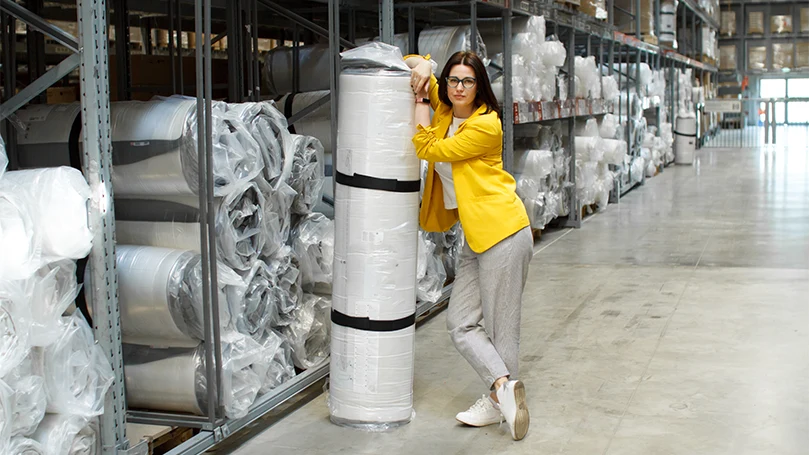 Are beds in boxes durable?
The answer is the same as in the previous paragraph when we talked about whether it is safe to order a bed in a box. Again, the compression process does not affect durability. What affects durability are craftsmanship, materials, foam density, bed frame you have and many other things, but compression is not one of them if the whole process is done the right way.
What to consider when buying a bed in a box?
You will spend about a third of the day on the mattress. This leads us to the conclusion that the mattress is one of the most important things you have in the house. So when you want to memory foam mattresses, whether they are bed in a box or not, you have to consider numerous features in order to make the best possible decision and achieve great night's sleep.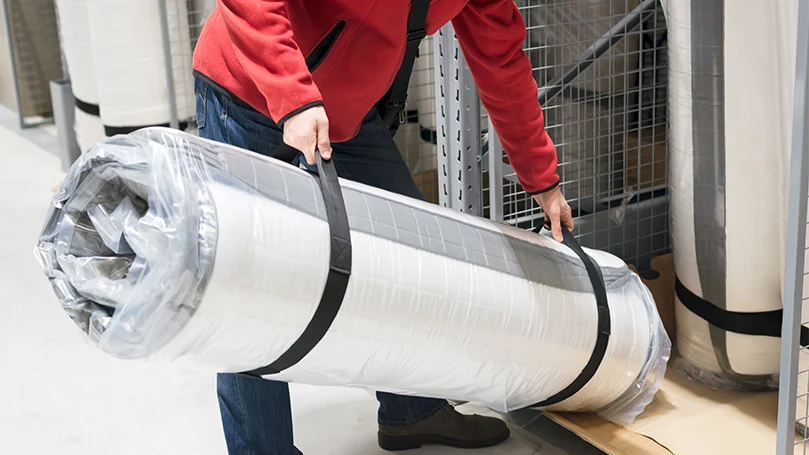 Memory foam is the main material in the sleep industry, and also the ideal material for box mattresses. In addition to memory foam, other materials such as metal for springs, latex, wool, cotton and many natural materials are used. You should consider the pros and cons of every material to know which one best suits your needs. The same goes for the construction of the mattress, which has a great impact, almost same as a material.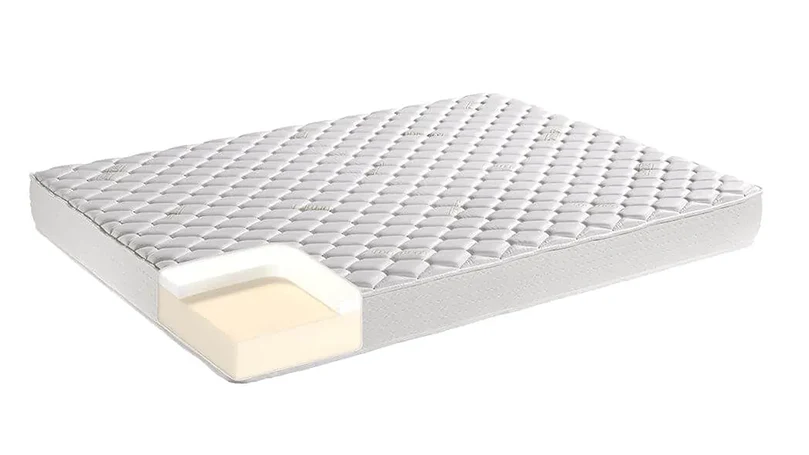 Delivery options as well as the price of it vary considerably among manufacturers. Since the mattress is usually the most expensive sleep product, delivery is often free. But you have to check if it is free only if it is to the door, and not to the room of choice for example. Also check if you can pay for express delivery or any other option available.
Trial period & return policy
You can't go to the store and try a bed in a box. Even if you can, you can't determine in a few minutes if that mattress is suitable for you. It takes a few weeks to sleep on it to be sure. So the first thing you will check should be the trial period and return policy. If the manufacturer or retailer does not offer a trial period, our recommendation is to skip that product as there is a high chance that you will not be comfortable sleeping on it.
You will spend a few hundred pounds, and maybe even a few thousand pounds on the new & rolled mattresses. That is why it is necessary to last at least 5 years, and preferably over one decade. To make sure you protect your investment, inquire about the duration of the warranty as well as the terms, as a limited warranty is not the same as a full mattress warranty.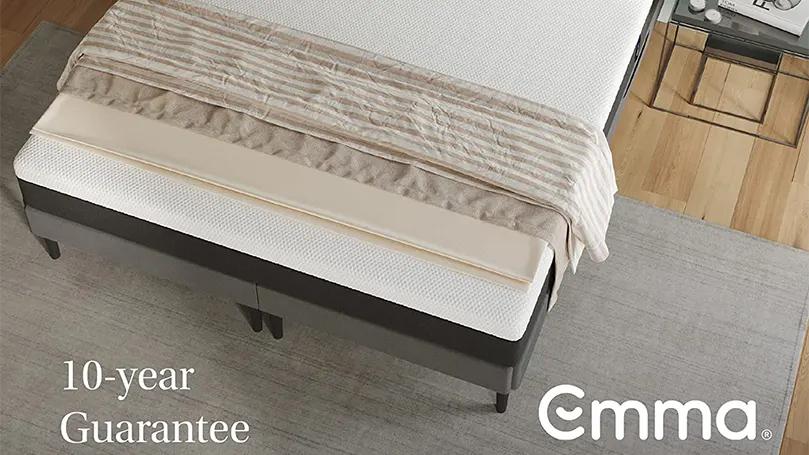 Customers are often concerned about off-gassing when buying memory foam or box mattresses. When it arrives packed in a box and when you unpack it, you will probably smell the chemical odour for a few days. In most cases, this is nothing dangerous. But the only way you can be sure is to check for certificates. Certificates not only guarantee the use of safe chemicals, but also sustainability, protection of workers and much more.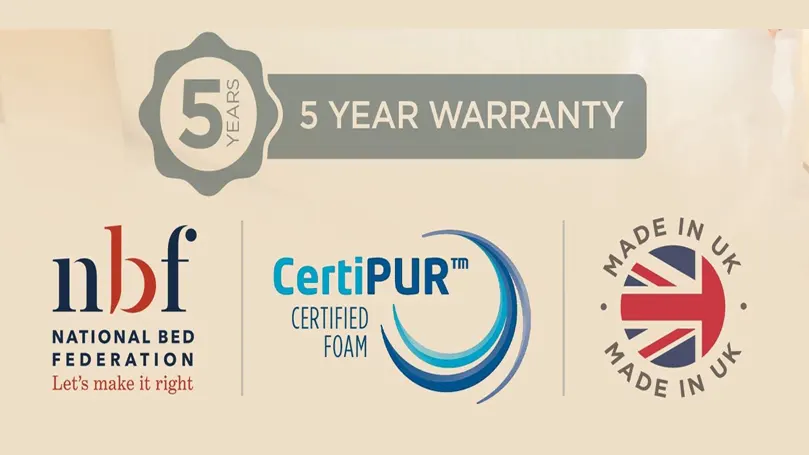 You sleep position and preferences
Your sleep position is by far the most important thing to consider when choosing not only a mattress but also a pillow. Consider whether you sleep on your stomach, back, or side, or perhaps combine multiple sleep positions. This will tell you whether you need a softer or firmer mattress, what kind of support and pressure relief you need for restful sleep.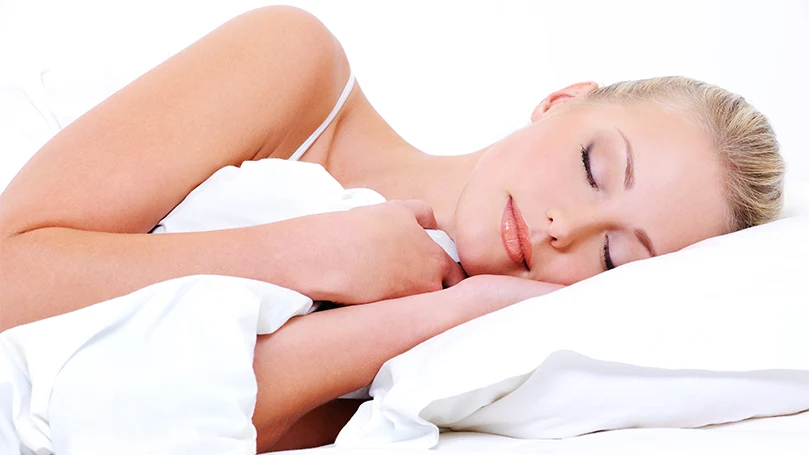 It is not uncommon for customers to be totally unaware of which bed base or bed frame they have and that the bed base affects mattress performance. Make sure whether you have a sprung bed base, box spring or some other type of bed base, as this may affect your choice of bed in a box. Rolled mattresses work best on these bases.
Recommended reading: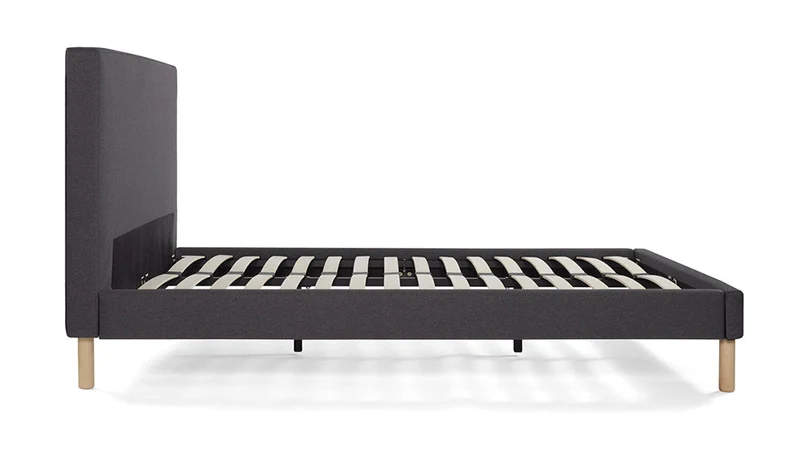 The advantages of owning a bed in a box
Bed in a box is a concept that has revolutionized and transformed the sleep industry. There are many advantages of owning a bed in a box. The first advantage you will notice is the price. Since you mostly buy directly from the reputable brand names, the price will be lower than when you buy from an intermediary, such as stores. Then, you get the opportunity to try these box mattresses in your home for several nights to be 100% sure that you want to sleep on it for years to come.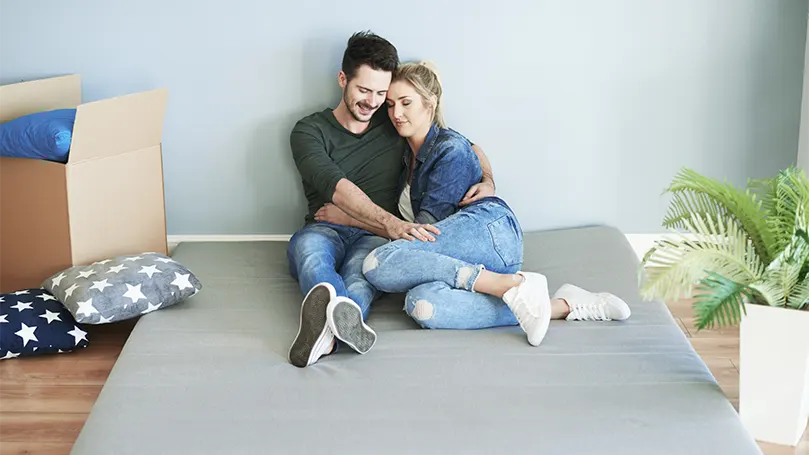 All this advantages are not on the expense of performances, since compressing and packing in a box does not damage the mattress, so you get exactly what you paid for, with fast and easy delivery. Many manufacturers offer free shipping on a bed in a box. Minor downside is off-gassing, but it will disappear in a few days, maybe less, so it's not worth mentioning.
You buy a bed in a box without a middle man, so the price is often lower than the one you can find in brick and mortar stores
It is easy to take bulky mattress to the room, and then you will leave it to expand on the bed and it will be ready for use
You can order a mattress that is not available in any store in your city, but is hundreds of miles away.
FAQs about your bed in a box
To avoid leaving any question unanswered, we have singled out some of the frequently asked questions for the final section of our guide.
How long do bed in boxes last on average?
Since most beds in a box are made of memory foam, the average service life is 7 to 10 years.
Do I need a box spring for a bed in box mattress?
No, you don't need box spring for a bed in a box mattress, different bed bases are fine.
What does bed in a box include?
It includes compressed and rolled mattress, packed in a box for shipping.
Do box mattresses come with a warranty and trial period?
Yes, 99.9% of them come with a warranty and trail period.
How do I know that bed in a box is going to be the right fit for me?
You can either try to find it in a store near you and try it, or buy one that comes with a trial period of at least one month, which is far better option.
Are memory foam mattresses not suitable for hot sleepers?
While memory foam can increase body temperature, it is not 100% sure that these will make you hot while sleeping. It all boils down to the construction and technology used - which is crucial for getting high quality sleep.