Dormeo Mattress Reviews: 7 Picks For The Most Comfortable Night's Sleep
Dormeo – one of the UK's most popular bedding companies, known for their value for money mattresses, EcoCell foam and Octaspring technology is up for a review.
Dormeo is one of the finest and most popular mattress companies in the world due to their high quality materials and innovative technology that makes other's people's dreams more comfier. Their mattresses suit all kinds of sleepers, ranging from side, to back and stomach sleepers, to those who have problems with allergies and sweating. 
They're known all over the globe for their affordable products that they make with the materials from Italy. Since we had tested a handful of these mattresses, we decided to test more of their products and write Dormeo mattress reviews with the best picks you shouldn't miss!
Dormeo mattress reviews you shouldn't miss
Now for the most important part of our article – the Dormeo reviews. We've handpicked what we considered to be the finest products out of Dormeo's extensive catalogue.
IMAGE
PRODUCT
DETAILS

KEY FEATURES:

Type:

Octaspring hybrid

Firmness:

5/10

Thickness:

27cm

Sizes:

Single, Double, King, Super King

View Latest Price

KEY FEATURES:

Type:

Memory foam

Firmness:

5.5/10

Thickness:

14cm

Sizes:

Single, Double, King, Super King

View Latest Price

KEY FEATURES:

Type:

Hybrid

Firmness:

7/10

Thickness:

23cm

Sizes:

Single, Double, King, Super King

View Latest Price

KEY FEATURES:

Type:

Pocket coil

Firmness:

7/10

Thickness:

14cm

Sizes:

Double, King, Super King

View Latest Price

KEY FEATURES:

Type:

Octaspring hybrid

Firmness:

6.5/10

Thickness:

22cm

Sizes:

Single, Double, King, Super King

View Latest Price

KEY FEATURES:

Type:

Memory foam + Octaspring

Firmness:

6-6.5/10

Thickness:

23cm

Sizes:

Single, Double, King, Super king

View Latest Price

KEY FEATURES:

Type:

Memory foam

Firmness:

6.5/10

Thickness:

17cm

Sizes:

Single, Double, King, Super King

View Latest Price
Dormeo Octaspring Hybrid Plus Mattress
Dormeo Octaspring Hybrid Plus mattress is a premium mattress that is ideal for sleepers who want a pressure and pain relief, especially in hips and shoulders. It provides a fantastic body contouring, while eliminating any movement whatsoever. Therefore, it can be a suitable pick for couples as well. 
5-zoned Octaspring memory foam spring system enables 5 individual zones that are resonsobile for an even weight and pressure distribution. With 1365 individual pockets, you'll get a full body support.
The mattress comes with a removable, hypoallergenic & stretchy cover that you can easily remove and wash.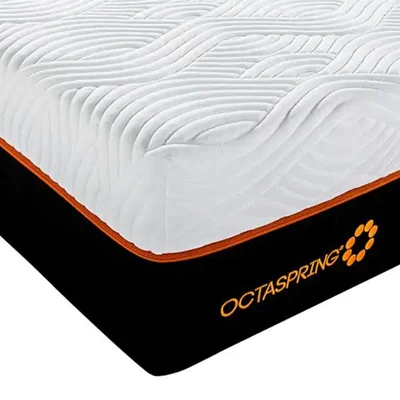 Dormeo Aloe Vera Deluxe Memory Foam Mattress
Dormeo Aloe Vera Deluxe Memory Foam mattress is the top hypoallergenic Dormeo mattress that does not come with a really high price tag. Aloe Vera is a natural anti-biotic and a great weapon against dust mites and microbes, so it is a fantastic choice for people who have problems with allergies. 
The top cover contains 2cm of memory foam, sewn inside to ensure it stays there even after years of use. with 15 years of warranty and 60 nights of trial period, you can be sure that you are going to love this pick! It is also a great pick for pressure and pain reliving as well as for motion isolating. 
Check our full Dormeo Aloe Vera Deluxe memory foam mattress review.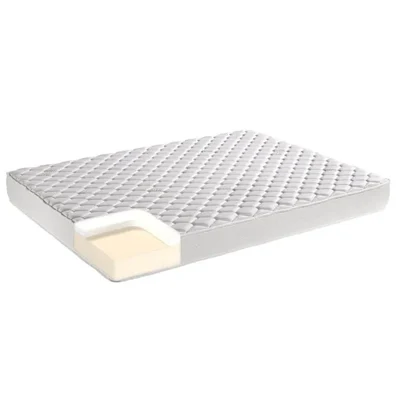 Dormeo Hybrid Latex Mattress
Dormeo Hybrid Latex mattress is a hybrid pick that uses latex for the utmost support and comfort, while Visco Elastic memory foam adds even more support to the entire mattress. Each individually wrapped pocket spring eliminates the movement so you won't be disturbed by your partner during the night.
The non slip base ensures your mattress stays on the bed base all the time. If you are a hot sleeper, do count on breathable airmesh sides that allow humidity and hot temperature to go away, leaving you with an optimal and constant airflow.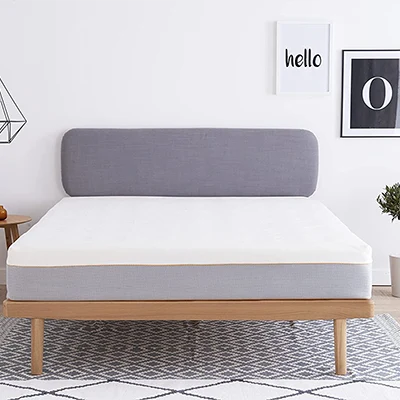 Dormeo Memory Classic mattress is a classic memory foam mattress with Ecocell layer that adapts to your body easily, giving it enough support and comfort. With it's 6.5 (out of 10) firmness scale, this model will be a good choice for sleepers are looking for a good balance between a comfort and support. 
While this Dormeo classic mattress is a memory foam product, it still gives enough breathability, not to make you hot during the sleep. Though hypoallergenic, the cover is not removable, which can be a problem for those who like to wash their covers every couple of days.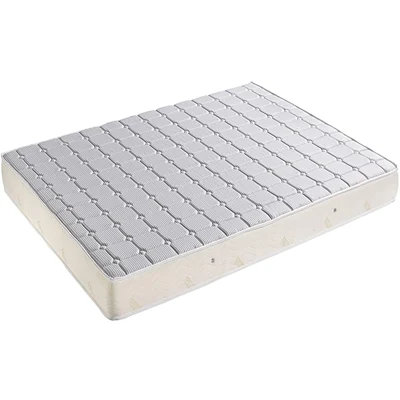 Dormeo Octasmart Hybrid Mattress
Dormeo Octasmart Hybrid mattress boasts a system of three layers of smart technology – a luxurious memory foam top layer, supportive Ecocell foam base and a smart Octaspring layer for full-body support and comfort. Comes with an anti-allergenic smart performance cover, allowing the optimal air circulation and cooling sensation.
Not only is it allergen-free, but Dormeo also claims that due to the Octavent system, this mattress is also 8 times more breathable than pure memory foam. The smart body zoning, as described in some Octasmart mattress reviews, is especially designed to support shoulders back and hips for all types of sleepers.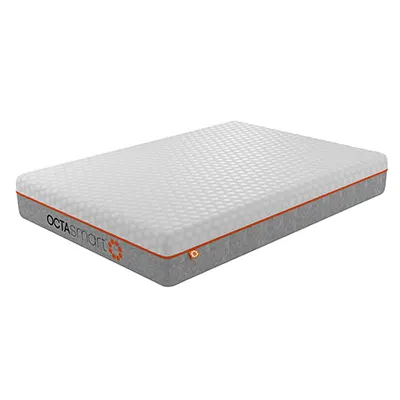 Dormeo S Plus is a fully customizable mattress and some would say the best mattress Dormeo has to offer and it comes with two unique Ecocell foam layers and an Octaspring layer for a fully customizable experience. The "S shape" follows the curve of your spine and provides the fantastic support to your back, neck, hip and shoulders.
One thing that draw our attention, which we also found in many Dormeo S Plus mattress reviews, is the cover. The Climalite silver cover of this Dormeo mattress is easily removable, allowing you to personalize your side of the mattress with great ease, moving around both Ecocell layers around the Octaspring layer. In addition, it is anti-bacterial and allergen-free mattress, engineered to wick away the moisture.
Check our Dormeo S Plus Evolution Memory Foam mattress review.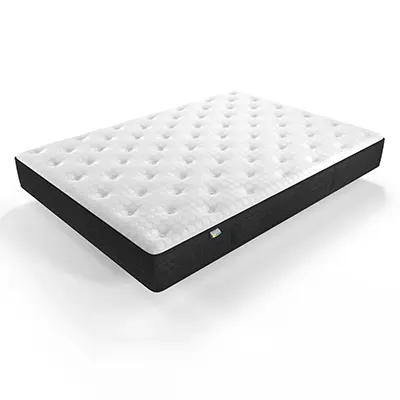 Dormeo Memory Plus Memory Foam Mattress
Dormeo Memory Plus memory foam mattress is an Ecocell mattress with 2 different layers of foam and without an Octaspring layer. This is a fairly budget-oriented option from Dormeo. 
Don't get us wrong, the Dormeo Memory Plus memory foam mattress isn't a bed mattress by any mean. The breathable Ecocell layers make it quite cool and pleasant to sleep on. Still, it doesn't offer the same amount of full-body support compared to the previously reviewed Dormeo S Plus Evolution and Dormeo Octasmart Hybrid. 
The mattress doesn't come with a removable cover, but it is anti-allergenic and dust mite-free due to carbon fibers used to make the cover.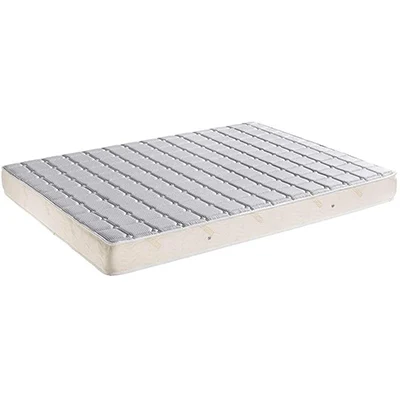 Dormeo has been found back in the early 2000s, and to this day, they are one of the most well-known companies in the world. They are based in the UK, although all of the materials they use for manufacturing their products are imported from Italy. They offer a wide range of products, from traditional memory foam ones all the way to pocket spring and hybrid mattresses. Any mattress search for, chances are, Dormeo has it in store for you.
Most of their models are pretty affordable, primarily because they import high-quality materials from Italy at an affordable price. Also, Dormeo claims to firmly believe in providing their customers with quality sleep without them having to break the bank. The company is also known for their mattress toppers and it is not uncommon to find Dormeo mattress topper reviews on the Internet as people buy these very often. Also, Dormeo customer service offers a fantastic help, in case you have questions or doubts!
Why are Dormeo mattresses so good?
Like every other company, Dormeo also has a set of unique, defining features, like Octaspring and Ecocell, that make their models different from the rest and allow their customers to sleep peacefully.
All-foam coil or Dormeo's Octaspring mattress technology claims to change the way you sleep forever. This tech is a combination of memory foam and springs, which allow for excellent support and comfort.
This patented technology is used across various models in their catalogue. For instance, models like OctaSmart Hybrid, which we'll talk about in just a little bit, put together both Octaspring tech and EcoCell foam to provide pressure relief, comfort and support – all in one package.
Unlike traditional spring systems, the all-foam Octaspring memory foam coil from Dormeo is completely silent, and if we were to compare it to the memory foam mattresses – these are much more cool and breathable.
Aloe Vera Infusion material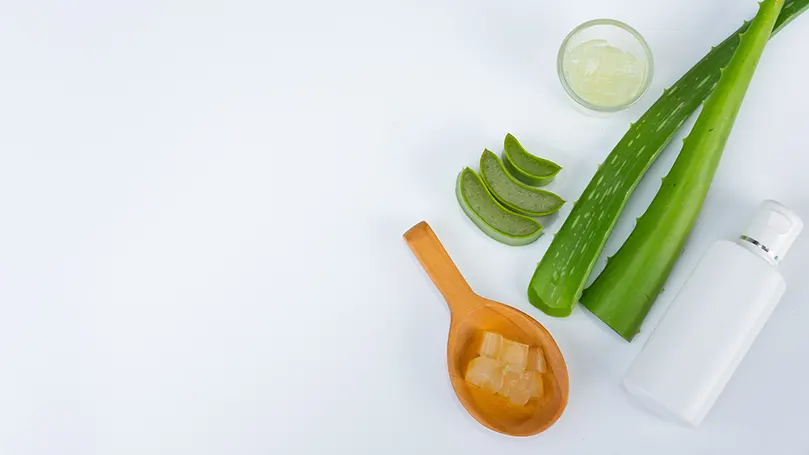 Instead of regular covers, Dormeo has made covers on some of their models from luxurious materials enriched and infused with Aloe Vera. Just under an inch of memory foam is sewn directly into the cover, which has been infused with Aloe Vera extract.
Aloe Vera is known for its incredible properties, including but not limited to rejuvenating and soothing all skin types.
This does not only make the cover comfortable and soft to the touch, but it also gives it anti-allergenic and anti-microbial properties, thus making the outer layer perfectly safe for sleepers struggling with allergies.
The anti-allergenic Aloe Vera infused layer isn't the only thing that makes Dormeo's mattresses safe to sleep on – it's the high-quality foams as well. Memory foam isn't naturally hypoallergenic and it can be an ideal breeding ground for bacterial growth and moisture build-up if not treated properly. Fortunately, Dormeo takes its job seriously. On top of using the most high-quality, hypoallergenic foams, most of their mattress covers are infused with CleanEffect, thus making the mattresses hypoallergenic.
Multiple firmness options
To satisfy everyone's needs, this company offers an extensive range of firmness options for their products. It doesn't matter what your sleeping position, if you toss and turn in your bed or if you sleep with your partner – we're confident you'll be able to find a suitable mattress for yourself.
As you know, mattress firmness is rated on a scale from soft to firm. Dormeo makes mattresses on both sides of the spectrum. Whether you need a soft mattress for pressure relief or a firm mattress for support – you'll be able to find it in their catalogue and fit it onto your bed.
It is known that memory foam mattresses can get quite hot. That is why Dormeo has paid special attention to creating cool and breathable products, not just comfortable.
Both EcoCell and Octaspring technologies were designed with excellent airflow in mind, amongst other things.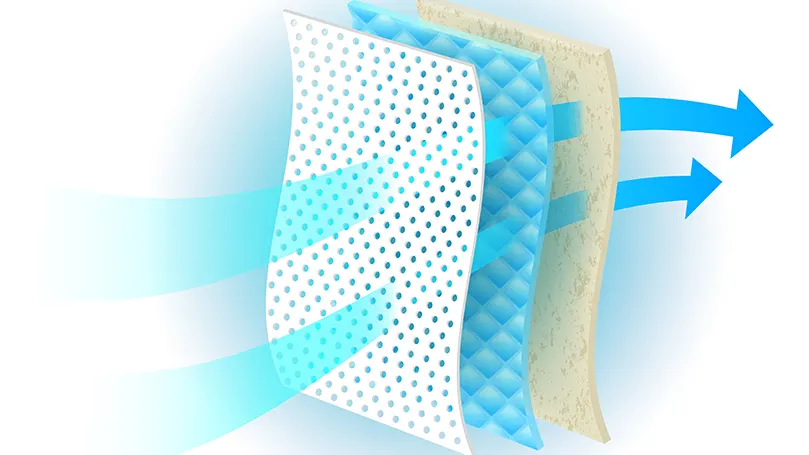 Naturally, latex, hybrid and spring models will undoubtedly be cooler than memory foam ones, so keep that in mind if you're someone that gets hot during the night. Either way, whether you get hot or not, you can expect a cool mattress with excellent airflow if you buy one of Dormeo's products, regardless of whether they're made from latex or memory foam.
FAQs about your Dormeo mattress
Finally, we wanted to wrap things up by answering some FAQs as everyon who reads mattress reviews would have some questions to ask. As a customer, you will undoubtedly have some questions about a mattress you're interested in and we wanted to get some of those questions out of the way, so you can make an informed decision before you purchase a new mattress.
Are Dormeo mattresses any good?
Yes, Dormeo is one of the best brands in this niche so you can be sure that their products are of the highest quality. 
Are Dormeo mattresses good for bad backs?
Dormeo mattresses offer excellent support for your whole body, making them exceptionally good for bad backs, provided that you choose the mattress that suits your exact needs.
Does Dormeo take away old mattresses?
Yes. Dormeo will take away your old mattress and deliver your new one to you, completely free of charge.
How long will my Dormeo mattress last?
This brand, in general, has no durability issues with their products. All of them have 15-year warranties, but realistically, you should expect yours to last about 6 to 9 years, depending on various factors.
Do Dormeo mattresses smell?
Every traditional memory foam mattress will have some issues with off-gassing, but that's a short-lived problem. Your Dormeo mattress shouldn't have any odor after a few days.