Simba Premium Mattress Review
Simba is the name you will often hear when you talk about luxury, premium quality mattresses. Simba Premium Seven Zoned Foam Mattress, as the name suggests, belongs in that category by all means – but is it really that good? Well, let's find out!
Who is Simba Premium mattress for?
If you're the one that loves the cradling comfort of a premium memory foam mattress, then look no further – this is the mattress for you.
Simba Premium Seven Zoned Foam Mattress is an Amazon and eBay exclusive model by Simba Sleep, and it is a medium-firm, memory foam mattress that seems to be aiming at all sleepers, even though side sleepers have praised it most. 
This Simba mattress comes with 7 zones, hypoallergenic materials as well as chemical-free structure that ensures your sleep is not influenced by any of the toxic elements. 
Therefore, the price tag is a bit higher but it completely justifies its higher price due to the superb comfort, support and the luxury design and overall feel. 
Add a header to begin generating the table of contents
What do we use this product for?
One of the main advantages of memory foam mattresses is their ability to relieve pressure around the core areas, such as hips and shoulders. So, we guess you could say that aside from getting a good night's sleep, you could use Simba Premium Seven Zoned Foam Mattress to relieve pressure and take some pain away.
Features you should know about Simba Premium mattress
To better understand what makes Simba Premium Seven Zoned Foam Mattress special and why you should get this mattress instead of some other memory foam one, we have to take a deep dive into some of its features and characteristics.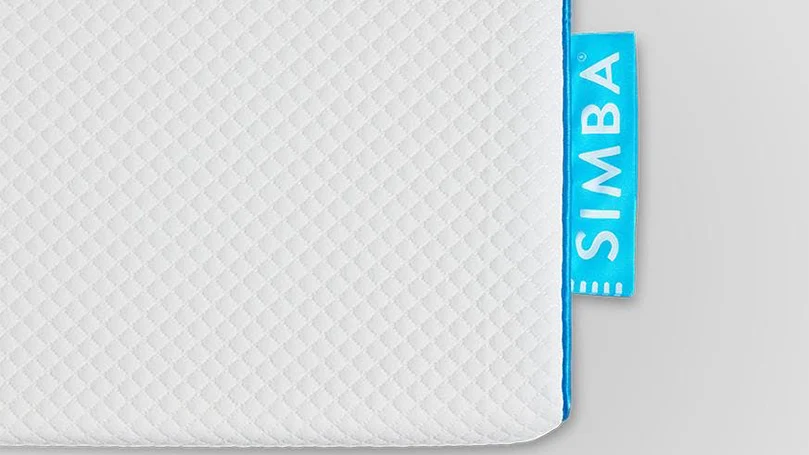 7-Zones of support & pressure relief
The main feature of Simba Premium Seven Zoned Foam Mattress is the zoned high-definition memory foam base.
Zoned support is something we always like to see in a memory foam mattress. In this case, we have these ergonomic pressure zones to support and evenly distribute your body weight and offer pressure relief, seeing how the mattress is intentionally softer and firmer in certain areas.
With Simba Premium, you have 7 of these zones, all of them strategically placed to offer comfort and pressure release around hips, shoulders and joints. They're equally distributed through the mattress, so no matter how you orient it – you'll still make the most of it.
As we've said, the zoned base isn't your everyday foam. The zoned base of Simba Premium is made from high-definition foam, which is pretty much just another name for a high-density foam.
What this means is you'll get more than enough support and firmness out of it than if you were to use regular memory foam. Also, due to its denser nature – this high definition foam is also more resilient, durable and long-lasting, but isn't as good when it comes to airflow or breathability.
Soft & hypoallergenic knitted cover with Oeko-TEX Standard
Simba Premium is a proud owner of the beautifully knitted, soft, hypoallergenic cover. The cover is made from high-quality polyester and is wonderfully crafted and designed to offer a soft, pleasant sleeping surface while also being anti-allergenic and keeping the dust-mites at bay.
To prove even further how great it is, the cover comes with an Oeko-TEX certification, meaning it's completely free of all potentially hazardous chemicals and is safe to be used by humans.
Underneath the premium, luxury cover and on top of the HD base, we have the Simbatex comfort layer.
This patented open-cell technology from Simba makes their mattresses feel exceptionally good. The Simbatex comfort layer will gently contour around your body, perfectly following your curves, all while being super comfortable.
Furthermore, the Simbatex comfort layer will help isolate motion, helping both you and your sleeping partner sleep without any disturbances during the night. Additionally, the open-cell structure of the Simbatex layer will also prevent overheating and will regulate temperature significantly better than regular memory foam.
Review of Simba Premium mattress
Now, let's check out our review of Simba Premium Seven Zoned Foam mattress.
This Amazon/eBay exclusive mattress from Simba has pleasantly surprised us. Compared to the main lineup of Simba Hybrids, this mattress could be even considered affordable. Now, this is by no means a budget-friendly option, but it isn't as expensive as Simba's products are known to be.
Overall, the biggest advantage of the Simba Premium Seven Zoned Foam Mattress must be comfort. Simba Premium manages to hit that sweet spot between firmness and softness, which is mostly accomplished by mixing in the open-cell and HD memory foam.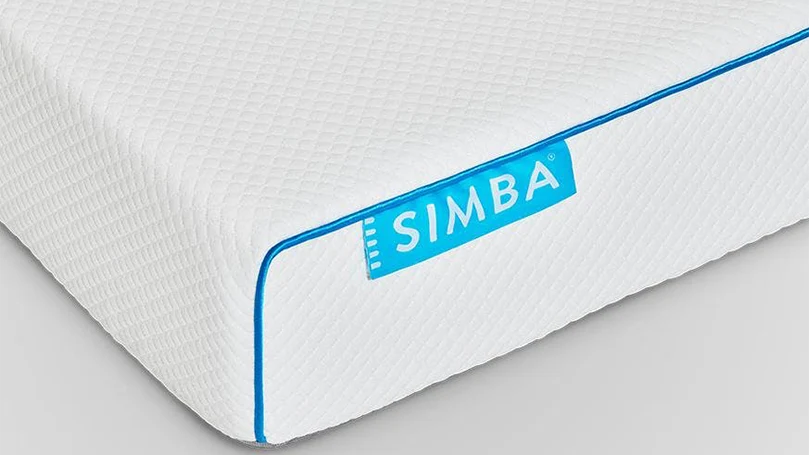 The mattress is supportive enough that pretty much anyone would be able to use it, although we must say that if you're a bit on the heavier side and are sleeping on your stomach – you might want to look further. However, you could just try it out thanks to the 100-night trial period, and see whether it works for you or not.
The mattress is also hypoallergenic, which is a big deal. The cover is great, soft and pleasant to the touch, but once again – we have a non-removable cover from Simba. Seeing how you won't be able to easily clean it, in case you get it dirty, we suggest using a mattress protector with this one.
The only thing that kind of worries us is the durability and longevity of Simba Premium Seven Zoned Foam mattress. You only get a 3-year guarantee with this Simba mattress, and if we pair that up with the results from our roller test – we can't really say you're going to be sleeping on this one for a long time.
Type: Memory foam
Firmness: 6/10
Mattress depth: 19 cm
Size: UK Single, UK Double, UK King, UK Super King.
Perfectly comfortable
Anti-bacterial and anti-allergenic
Quite supportive
100 night trial.
Some durability concerns
Not the coolest or the most breathable mattress
No removable cover.
What we like about Simba Premium mattress
Simba Premium Seven Zoned Foam Mattress strikes an almost perfect balance between comfort and support
High-quality, hypoallergenic premium cover
Excellent support and even better pressure relief and motion isolation.
What we didn't like about Simba Premium mattress
The mattress' durability could be improved
A thick layer of HD foam makes this mattress a bit hot to sleep on
The non-removable cover makes the maintenance harder than it should be.
Check the alternatives to Simba Premium mattress
If you'd rather sleep on a different mattress – we've got you covered. Here are the alternative options if Simba Premium Seven Zoned Foam Mattress doesn't seem to be the mattress for you.
Eve Premium Hybrid Mattress
The first alternative comes from Eve company, which is known for its high-quality mattresses. Eve Premium Hybrid delivers the outstanding support and comfort for a decent price tag.
To put it simply, Eve Premium Hybrid is all you'd want in a mattress. It's both soft and comfortable, and firm and supportive at the same time.
It's remarkably durable, it doesn't get hot, is ideally firm, and will have you sleeping like a baby no matter the position you sleep in.
We do have an in-depth Eve Premium Hybrid mattress review so take a look to learn more about it.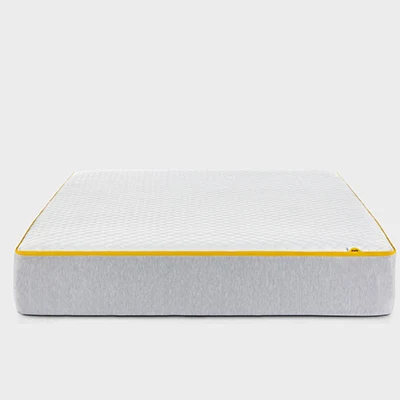 Excellent support and comfort
Very cool and breathable
Excellent durability and longevity.
It only comes in three different sizes
Edge support and motion transfer could be improved on
One of the more expensive mattresses when at full price.
Simba Hybrid Luxe Mattress
Simba Hybrid Luxe is a younger brother of the model that we are reviewing and it comes with everything you need for a comfortable night sleep.
Simba Hybrid Luxe is the top-of-the-line hybrid from Simba Sleep, and if you're one of those that prefer a firmer mattress – this is the one for you.
Simba Luxe Hybrid is as premium as it gets. It's comfortable, supportive, hypoallergenic, durable, cool to sleep on. What more could you ask for?
If you are not sure whether this is the right mattress for you, you can check our detailed review of Simba Hybrid Luxe to see if it offers everything you need.
The outstanding full-body support
Top de support
Fantastic durability.
Motion isolation could be better for this price tag
It might be uncomfortable for side sleepers
Expensive when compared to similar models.
Consider Simba Hybrid Pillow if you are buying Simba Premium mattress
You need a memory foam pillow with a memory foam mattress – that's just the way it is.
Simba Hybrid pillow is a memory foam pillow reimagined. It's filled with tiny memory foam cubes, called Nanocubes. 
These open-cell foam cubes are not only soft and pleasant to lie on, but they're also quite durable and breathable. In addition, these in combination with Stratos technology offer the fantastic cooling ability. 
Pair that up with the ingenious Simba's Stratos-enriched cover, and you'll get a perfect, comfortable and supportive pillow for back and side sleepers. 
Do check our in-depth Simba Hybrid pillow review to learn more.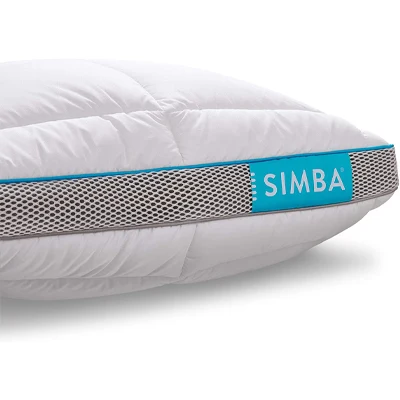 Very cool and breathable
Excellent durability; high-quality cubes, and a lot of spares
Solid neck support.
Not ideal for stomach sleepers
Not the most affordable pillow you can buy
Quite firm when full.
What makes this product better than some other similar ones?
If we were to compare Simba Premium to some other similar memory foam mattresses, we'd have to say that what Simba Premium does better than most of them is pressure relief. We've touched on it earlier, but the 7-zone HD foam base is really excellent at relieving pressure from core areas, making this one perfect for side sleepers. It is currently, one of the best mattresses within the United Kingdom, despite the higher price tag.
How did we test the product?
The first thing we did was hop on Amazon to order this product. Keep in mind, Simba Premium is Amazon and eBay exclusive, and you can't get it anywhere else – not even on Simba Sleep website.
As is almost always the case, the delivery was free and fast, so in only a few days – the mattress was is in our office, ready to be inspected, tested and reviewed.
The mattress can be rolled up and packed in a box, so there were no damages to it whatsoever. We've rolled it out and left it to fully expand and vent out for 24 hours, and once that was done – we began our tests.
All of us got to spend ten nights sleeping on the Simba Premium. During that time, we've tried to simulate as many scenarios as possible. We've slept in a cool room, a hot room, on a slatted bed base, on a firm base, in pairs and alone and so on.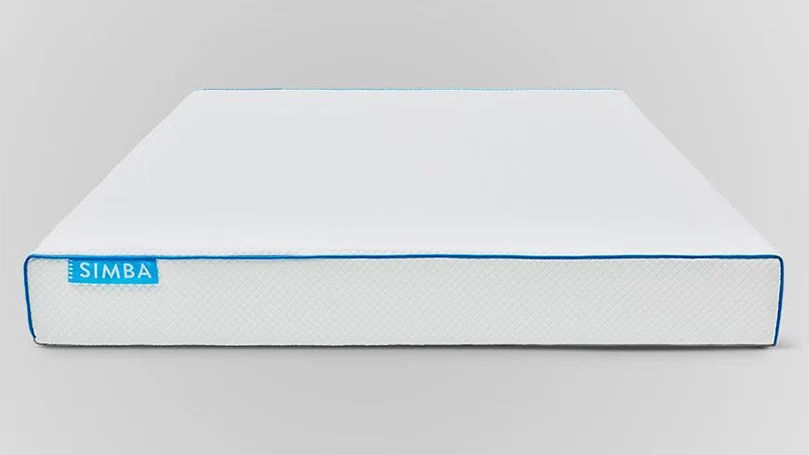 What we've learned is that Simba Premium Seven Zoned Foam Mattress is comfortable and pleasant to sleep on. It's going to keep you properly supported, while being refreshingly pleasing around the hips and shoulders, at the same time.
It wasn't the coolest mattress we've slept on, but compared to some other memory foam mattresses – it was great.
Unfortunately, when it came to durability, the mattress didn't perform all that well. You're probably looking at five years at best with this one, so you might want to look into getting a topper to add on top of this thing.
All in all, Simba Premium Seven Zoned Foam Mattress has proven to be a solid mattress, with only a few drawbacks. While it is perfect for side sleepers, all other sleeping positions could use it as well.
FAQs about your Simba Premium Mattress
In the end, allow us to wrap things up by answering a couple of FAQs about Simba Premium Seven Zoned Foam Mattress.
Is Simba Premium mattress suitable for all types of sleepers?
Unless quite heavy, Simba Premium Seven Zoned Foam Mattress should allow for a good night's sleep for all types of sleepers.
Does Simba Premium mattress come in a box?
Yes. Simba Premium is a bed-in-a-box.
How do I clean and maintain my Simba Premium mattress?
Simba Premium can be either vacuumed or gently wiped with a damp cloth.